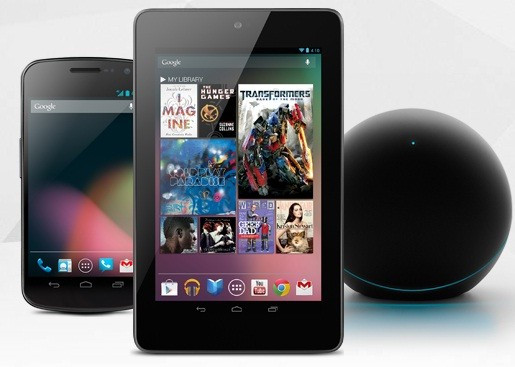 The recently unveiled Nexus 7 tablet will be the first device to run the latest version of Android 4.1 (Jelly Bean) operating system. As of today, Asus claims that the shipping build of Android 4.1 Jelly Bean does not support the Mobile High-Definition Link (MHL) which would let it to double as an HDMI port, nor advanced USB On-The-Go (OTG) functionality, according to The Verge.
The MHL is an industry standard for a mobile audio/video interface that allows in directly connecting your smartphone and other portable consumer electronics gadgets to high-definition televisions (HDTVs) and displays.
"USB-OTG is indeed supported on the Nexus 7, however as anyone who has used USB-OTG knows, whether peripherals or devices work is a function of the host OS and drivers," explains Anand Tech. The site points out that a mouse and keyboard are supported on the Nexus 7 tablet. But, unfortunately Nexus 7 will not support mounting USB storage, while it is reported that the devices that will be rooted will have the ability to utilise the StickMount and can make it function. According to reports, the Nexus 7 will not support the MHL since the addition of MHL will need another package and could increase BOM cost.
The Nexus 7 is expected to be available in mid-July. It is priced at $199 (£127.6) for an 8GB model and $249 (£159.7) for a 16GB model of Nexus 7. "The Nexus 7 tablet embodies the moment when tablet buyers no longer have to compromise performance for price," claims CNET. Amazon's Kindle Fire seems to have ruled over other budget-friendly tablets, while now we could hope the Nexus 7 to revolutionise the tablet market. The tablet appears to be impressive and is expected to compete with Kindle Fire, Nook tablet and the new iPad. It comes with a 7in LED back-lit IPS LCD capacitive touchscreen with a resolution of 1280 x 800 pixels at 216 pixels per inch (ppi). It is powered by the Nvidia Tegra 3 chipset with a 1.3GHz quad-core processor and 12-core GPU. It packs a 4325mAh Li-Ion battery and is expected to provide up to eight hours of active use.