Google has announced the Chromebook Pixel, a 13in laptop with an aluminium body, Intel Core i5 processor and a touch screen with the highest resolution ever seen on a laptop.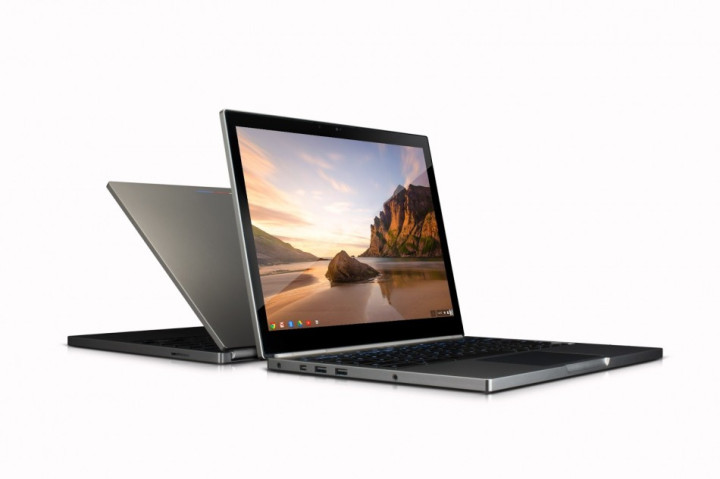 The 12.85in display has a resolution of 2560 x 1700, giving a pixel density of 239 pixels per inch, far higher than most other laptops, and even slightly higher than the Retina displays fitted to high-end MacBook Pros.
Once seen as cheap, almost disposable, laptops designed to do little more than get online as cheaply and efficiently as possible, the Pixel represents a shift in perception of the Chromebook brand.
Running Google's Chrome OS, Chromebooks offer little more than a desktop, basic file management system, and a web browser, through which the user has access to all of Google's services, such as email, online storage, entertainment and games.
The Pixel Chromebook marks an unprecedented move that takes the Chromebook ethos and applies it to a premium laptop.
The Pixel was first seen in a promotional video which leaked earlier this month, prompting widespread debate as to whether the search giant would announce such a laptop, one with a screen as good as the MacBook Pro with Retina display, and a high price tag.
Design cues
Borrowing some design cues from the Apple laptop, the Pixel is all aluminium and has a black, backlit chiclet keyboard. While the 12.85in screen rivals that of Apple's Retina displays for resolution, the aspect ratio is 3:2 - almost square compared to a widescreen MacBook, but this will be better suited to browsing the web, where pages are usually taller than they are wide.
Google's vice president of engineering, Linus Upson, said in a company blog post on 21 February: "With the Pixel, we set out to rethink all elements of a computer in order to design the best laptop possible, especially for power users who have fully embraced the cloud. The philosophy of Chrome has always been to minimize the 'chrome' of the browser. In much the same way, the goal of the Pixel is to make the pixels disappear, giving people the best web experience."
Google claims the Pixel has the highest resolution screen ever fitted to a laptop, and at 2560 x 1700, it packs in slightly more pixels (4.2 million altogether) than the 2560 x 1600 Retina screen of the 13in MacBook Pro.
Above that screen sits a 720p HD webcam for video calling, and the Pixel includes "full range" speakers which are hidden underneath the keyboard, an etched glass trackpad - also something you'd find on a MacBook - and no less than three microphones, designed to cancel out background noise.
Powered
Inside, the Pixel is powered by a dual-core, 1.8GHz Intel Core i5 processor with 4GH of RAM, has dual-band Wi-Fi, Bluetooth 3.0, and can be ordered with LTE for connecting to 4G mobile broadband; battery life is claimed by Google to be five hours. For connectivity, the Pixel has two USB 2.0 ports, a mini Display Port, and two-in-one card reader
The Wi-Fi model has 32GB of solid state storage and is available today through the Google Play store for £1,049, while a 64GB model with LTE will be available in the US from April, priced at $1,149.
If 32GB of internal storage isn't enough, and for most users it won't be, Google is including 1TB of online Drive storage per year for three years.