A grieving father wants Google Maps to remove images showing the body of his teenage son near train tracks in Richmond, California.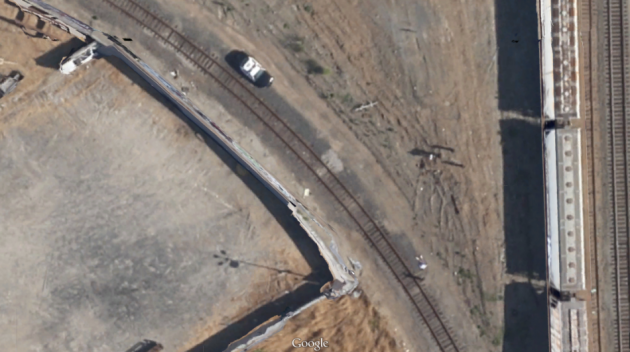 The satellite images, which are still available on Google Maps at the time of publication, shows what appears to be a police investigation in progress.
An uncovered body is visible on the ground next to a railway line, as well as several police officers and a police car.
Kevin Barrera was shot aged just 14 in 2009 in the same spot where his body was found. His murder case is still open as police have failed to establish a motive or identified any suspects.
His father José Barrera told a local news station that he had discovered that the image was available on Google Maps last week.
Memories
"When I see this image, that's still like that happened yesterday and that brings me back to a lot of memories," Barrera told KTVU-TV in Oakland, California.
"What's the point of showing this to people? These are pictures of my dead son - this is really painful for the whole family."
In repsonse to the discovery of the images, Google told IBTimes UK it is working on a solution:
"Our hearts go out to the family of this young boy. Since the media first contacted us about the image, we've been looking at different technical solutions," Brian McClendon, VP of Google Maps said.
Replacement
"Google has never accelerated the replacement of updated satellite imagery from our maps before, but given the circumstances we wanted to make an exception in this case."
Google's Maps service allow users to see a combination of satellite imagery of locations as well as images captured through its Street View service, which uses cameras mounted on cars, tricycles and snowmobiles.
The internet giant has been in trouble with regulators in the US, UK and Europe since 2012 over collection of personal data from open Wi-Fi networks as Street View cars drove past.
However, unlike Street View, there is currently no option available for users to report satellite images.
Read More: