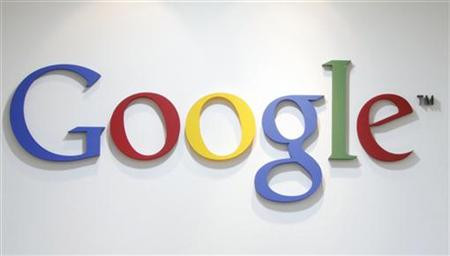 To combat Microsoft and Apple's "anti-Android" patent accumulation tactics, Google is set to pay an inflated $12.5 billion for smartphone and tablet maker Motorola Mobility.
Talking to "Googlers" via a blog post, the revelation was made Monday 15 Aug. by Google CEO Larry Page. The deal will see Google buy Motorola Mobility at a 63 per cent mark up on its current trade price, paying $40 per share. Despite the affirmative tone of Page in the post, the deal is not 100 per cent complete and will still require regulatory approval.
Google reportedly plans to have the deal finalised by next spring. If successful, the deal will be the company's largest acquisition to date.
Despite the purchase Google has clarified its intent to keep its Android system open to all developers. Page's post went on to state that Motorola would continue to be run as a separate business.
"We will run Motorola as a separate business. Many hardware partners have contributed to Android's success and we look forward to continuing to work with all of them to deliver outstanding user experiences," commented Page on the future of Android as an open source operating system.
In keeping with Google's previous accusations, Page suggested that certain competitors -- Apple, Microsoft and Oracle -- were working together to hamper the Android operating system's growth. Page's post on Monday indicated that the move to buy Motorola had been informed by its rivals "anti-competitive patent attacks on Android."
The allegation was first made in a separate statement by Google's Chief Legal Officer David Drummond. In it Drummond argued that when faced with the Android operating system's success, rather than attempting to create new more competitive products, numerous companies had resorted to underhand patent accumulation tactics.
The company's recently failed bid on Novell's patents was also cited as a key reason for the acquisition. Google lost the patents to a combined $4.5 billion bid made by numerous companies including Apple, Microsoft and Research in Motion after making its own $3.4 billion bid.
"Our acquisition of Motorola will increase competition by strengthening Google's patent portfolio, which will enable us to better protect Android from anti-competitive threats from Microsoft, Apple and other companies," commented Page.
"The combination of Google and Motorola will not only supercharge Android, but will also enhance competition and offer consumers accelerating innovation, greater choice, and wonderful user experiences. I am confident that these great experiences will create huge value for shareholders."
Google's buyout comes in the wake of Motorola's ongoing poor financial performance. For the last four years the company has been under-performing with its slew of smartphones and tablets failing to impress consumers or critics alike.
At the time this article was written both Samsung and HTC -- two of the biggest manufacturers making devices using Google Android -- had not responded to requests for comment on Google's Motorola acquisition.