Google has filed claims of patent infringement against British Telecom (BT) in the UK and US, marking the first time the search giant has ever sued a company over patent use in its own name.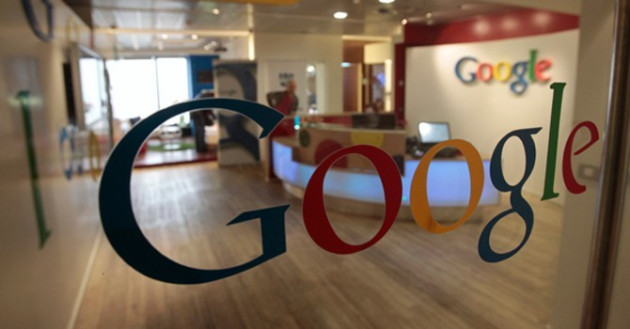 Coming more than a year after BT filed its own claims of patent infringement against Google, the American company fought back on 13 February, filing a lawsuit against BT in California Federal court, claiming the unlicensed use of four patents.
A Google spokesperson told IBTimes UK: "We have always seen litigation as a last resort, and we work hard to avoid lawsuits. But BT has brought several meritless patent claims against Google and our customers - and they've also been arming patent trolls. When faced with these kind of actions, we will defend ourselves"
California-based Google said BT has violated four of its patents covering technology used in networking and making phone calls over the internet.
BT had previously accused Google of infringing its mobile patents through numerous products, including the Android mobile operating system, Gmail, and Google Maps. This lawsuit is still pending in a Delaware federal court.
Although never suing for patent infringement in its own name, Google is no stranger to the patent legal system, Just over a year ago, Motorola Mobility filed a lawsuit against Apple over six patents, a move that would have needed permission from Google, who was at the time in the process of acquiring the handset maker.
Patent litigation expert Florian Mueller speculates that Google may have been involved in more lawsuits outside of the US: "Other jurisdictions are not as transparent as the United States, so I wouldn't rule out that some Motorola lawsuits filed against Apple and/or Microsoft since the closing of the deal [to acquire Motorola] will surface somewhere."
Patents
The four patents that Google accuses BT of infringing were all previously acquired from other technology firms. Two, relating to "reserving system resources to assure quality of service" were acquired from IBM, as was a third, relating to "connection capacity reassignment in a multi-tier data processing system network."
A fourth disputed patent, linked to a "gateway for internet telephone" originally belonged to Fujitsu. Google claim the patents are infringed by BT's wholesale quality of service products and OnVoice unified communications system.
Mueller continues on his Foss Patents blog: "The biggest problem Google's first offensive patent lawsuit in its own name faces is a tactical one called asymmetric exposure. Google is suing BT in the US and the UK.
"In the US there are some parts of BT's global multi protocol network and it's selling certain services there, but it's not its largest market, while the US is the largest market for Google."
Google is also suing BT in the UK, but patent holders rarely win such cases here, and if they do win, then the culture is not for juries to award billion-pound damage verdicts. Google will know this, suggesting its motives are to fire a shot across the bow of BT, rather than seek significant financial compensation.
A source within BT speaking to GigaOm revealed that the company saw Google's UK lawsuit as a "predicable" retaliation for BT's lawsuit against Google. The source also revealed that that lawsuit was going to mediation this July, indicating the lawsuit filed by Google will be used as leverage in those talks and may never darken the door of a courtroom.
BT officially said its policy is not to comment on pending litigation.