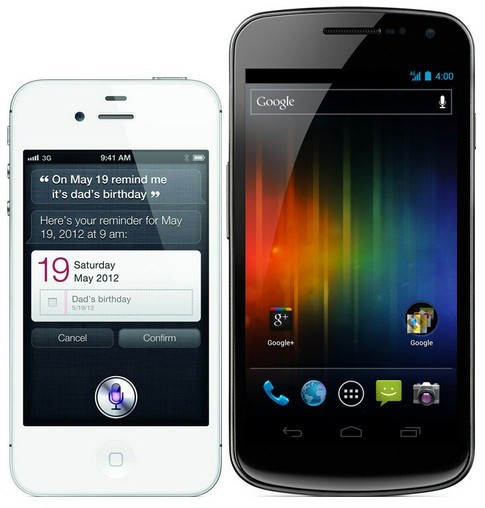 Google unveiled its new voice-activated search assistant, powered by the Knowledge Graph, at the company's I/O conference, where it also launched the Android 4.1 (Jelly Bean) operating system for portable devices. The latest news we have is of a video, released on the Internet, which puts Google's new programme against arguably the world's most popular such software - Apple's Siri.
Siri became an instant hit when it was launched along with (and as the premiere distinguishing selling point of) Apple's iPhone 4S last year. The software soon set the industry standard for such programmes and it was really only the introduction of Samsung's S Voice, in May, along with the launch of the Korean company's next-gen smartphone - the Galaxy S3 - that produced a serious challenger to Siri.
The release of the Jelly Bean software has signalled the arrival of Google's own integrated voice-activated search programme and this particular corner of the market will only get more exciting. Just as important is the fact that with news of Google's software, three mega players in the smartphone/software industry - Google, Apple and Samsung - now have signature programmes. All that remains is for companies like Microsoft to join the club. Meanwhile, the introduction of Jelly Bean has generated a lot of interest among smartphone users and installation guides, tutorials and similar videos are cropping up regularly.
Keen to run a preliminary test of just how good the new Google software is, TechnoBuffalo ran a quick comparison of the software with Siri.
"Both devices make a good fist of getting the information requested and performing the tasks that are asked of them, but it is arguably Google's offering that takes the crown thanks to showing more detailed responses to searches and simply throwing up data that is more useful," opines Redmond Pie, citing the video report by TechnoBuffalo.
"Built from the ground up in the new Android Jelly Bean update, the new search engine accepts and answers questions with aplomb. When we first booted it up and gave it a go, it seriously blew us away with how quick it returned results, and the technology's voice is much more fluid than Siri's robotic pipes," concludes TechnoBuffalo in its short report.