Google voice search starts understanding complex questions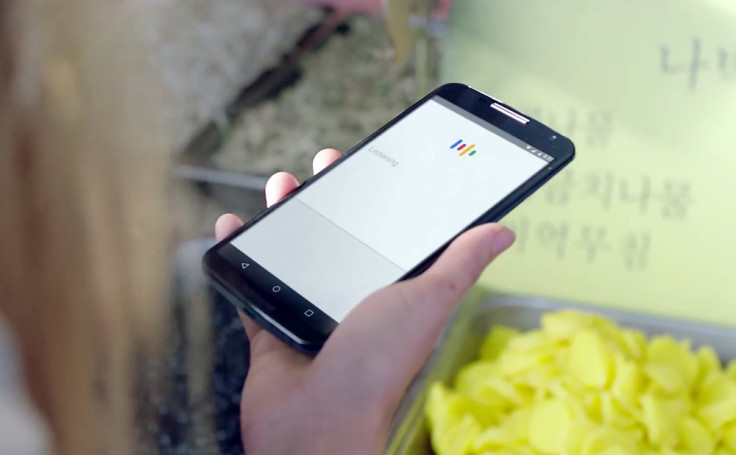 Google is all set to rival Apple's Siri and Microsoft's Cortana by improving its voice search. In this regard, the company has announced an update to Google app that understands the true meaning of most of your questions.
Voice search, which was added to the Google app back in 2008 and was improved by Knowledge Graph in 2012, will now get at the intent behind the entire question you ask. The app that initially provided information based on certain entities like "Barack Obama" and "Shah Rukh Khan" gradually began answering slightly more complicated questions such as, "What did Leonardo da Vinci invent?" However, it will now break down each single query that you pass using your mobile device "to understand the semantics of each piece".
That means Google app will now be able to answer a complex question like "Who was the US President when the Angels won the World Series?" Google says that the app will use the Knowledge Graph in a more reliable form to find the right facts and will additionally understand superlatives such as "tallest" and "largest" and some ordered items to answer more complex questions.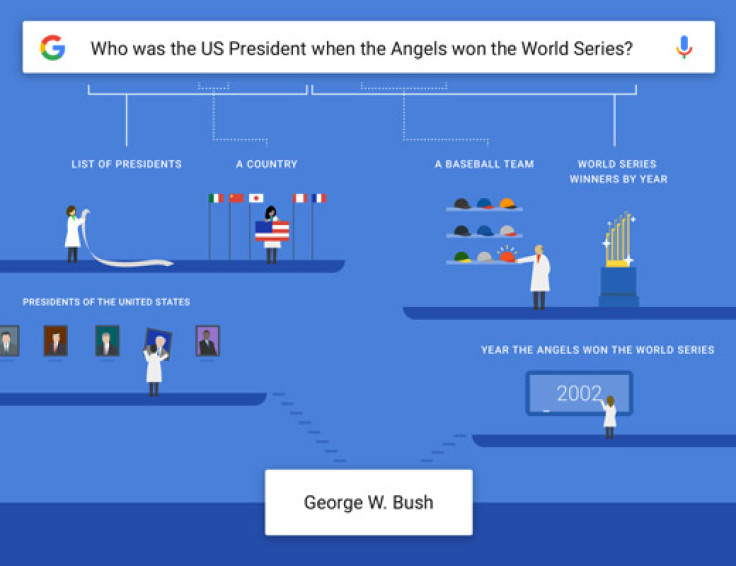 Also, Google has added algorithms to answer questions about a particular point in time and some complex combinations. All this shows that the voice search will no longer be limited to keywords while searching details using the large database by the search giant.
This, however, does not mean that Google app has become the perfect solution for asking some really complex questions. "We're still growing and learning, which means we make mistakes," Satyajeet Salgar, product manager at Google, wrote in a blog post. "Ask Google 'Who was Dakota Johnson's mom in the movie?', and we'll respond with the movies of Dakota Johnson's real-life mother Melanie Griffith, not the actor Jennifer Ehle who played Anastasia's mother Carla in the 50 Shades of Grey movie."
The improved voice search is rolling out on Google app for Android and iOS. Some similar improvements would also be added to the voice search feature on Google Chrome.
© Copyright IBTimes 2023. All rights reserved.