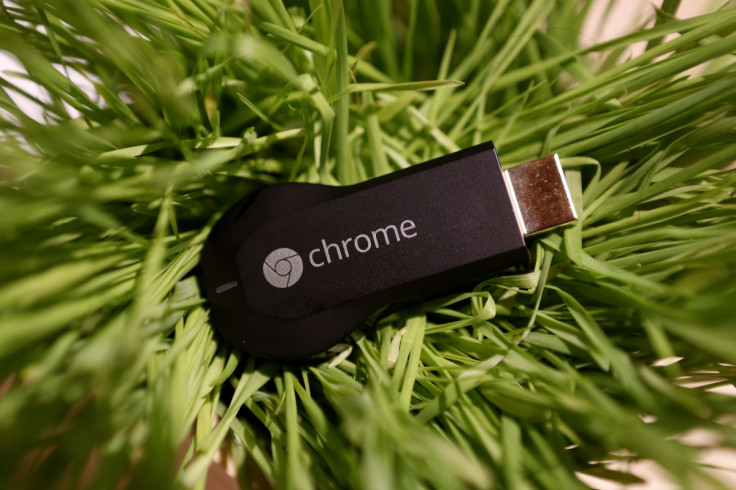 Google Chromecast, a thumb-sized media streaming device plugged into the HDMI port on the TV, could soon receive an upgrade that includes improved Wi-Fi and a new feature called Fast Play. The device is to be launched in late September.
Google is believed to have scheduled a media event on 29 September in San Francisco to introduce its flagship Nexus devices made by LG and Huawei. Expect the next Chromecast, which is internally referred to as "new Chromecast," at the same event alongside the Nexus duo.
9to5Google, the Google news and rumour site, claims to have obtained access to internal documents and leaked photos that suggest the second generation Chromecast will come in three different colours (black, yellow and red). In appearance, it will apparently be completely different from the original model. Leaked photos barely give a clear view, but it certainly looks different from the existing model.

A significant feature of the new Chromecast is improved Wi-Fi connectivity, indicating support for the faster 802.11ac band, compared with the 802.11b/g/n used in the current Chromecast. Wi-Fi 802.11ac offers speeds ranging from 433 Mbps to several Gbps. It works in the 5Ghz band.
Along with faster Wi-Fi, the new model incorporates Fast Play, which will allow the device to connect quickly, while playing content seamlessly when you press the Cast button. It will also support content feeds such as social media or images on the home screen.
It is also expected to feature Chromecast Audio, similar to what we have seen in the Google Cast for audio that lets you cast music from mobile devices to speakers. As the leaked document hints, Chromecast Audio allows the device to plug into any speaker via auxiliary cables. Apart from that, expect multi-room support, the ability to mirror Chrome or Android audio and high-quality audio.