The UK pensions age could rise to 70 forcing tens of millions of people to work for longer, according to a former minister.
Steve Webb, the Liberal Democrat former pensions minister in the 2010 Coalition government said, the current government is looking at raising the state pensions age by three years from its current ceiling of 67, where it is due to arrive between 2026 and 2028.
Webb, currently policy director at asset manager Royal London, added the move would hit tens of millions of young workers in their 20s who would not be eligible for a pension until 70 from 2028.
He said he found plans about pension-age rises buried in Department for Work and Pensions documents.
The moves come as the government battles to peg back the spiralling cost of pensions as people live for much longer than anticipated due to better healthcare. The pensions bill accounts for around 42% of the welfare budget, or £108bn.
The earliest age someone can start receiving their state pension is 65 for men, and 63 for women. However, under current plans, this will equalise for both sexes at 66 between 2018 and 2020, and hit 67 between 2026 and 2028.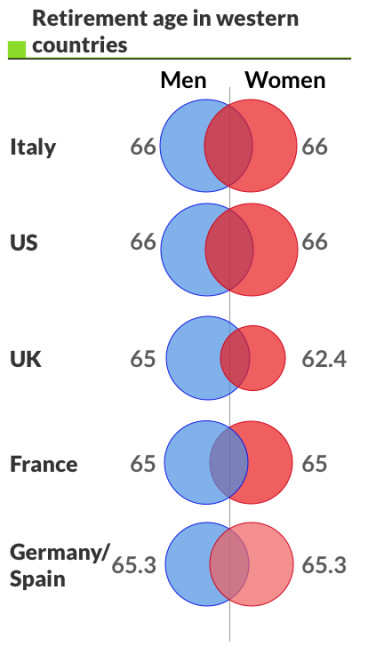 The Department for Work and Pensions (DWP) has asked the Government Actuary's Department to draw up the latest life expectancy assumptions over the decade or so ahead.
Former CBI director general Sir John Cridland is expected to publish an interim report early next year, aimed at ensuring the state pension remains affordable beyond 2028.
A huge shift
But Webb said: "The previous policy strikes a fair balance between expecting people to work longer and allowing people to enjoy a decent retirement.
"If the Government is planning to force tens of millions of people to work to 68, 69 or even 70, then it should be transparent about its plans. This would be a huge shift and should be properly debated, not buried in a technical document seen only by specialists."
However, a spokesman for the DWP said: "This work forms part of our research ahead of the first state pension age review. It's important that we have a clear understanding of how the current system is working for pensioners before we undertake the review."
The DWP said it will publish its findings on the pension age next year.
The move comes as the government hints that it may water down the state pension "triple lock", which means that payments rise in line with whichever is the highest of average wages, inflation, or 2.5%.
Damian Green, the minister responsible for pensions, did not guarantee this system would remain during an interview on ITV's Preston on Sunday, saying it was "premature" to decide on its future.