Markets braced themselves for a mixed trading session after the US government partially shut down after a midnight deadline to approve a budget for 2014 passed despite an eleventh-hour appeal by President Barack Obama.
European markets followed their Asian peers and witnessed mixed trade in the opening minutes.
However, judging by charts showing historic US government shutdowns and how the S&P 500 has performed before, during and after each event, markets could be in for a rocky ride [Figure 1].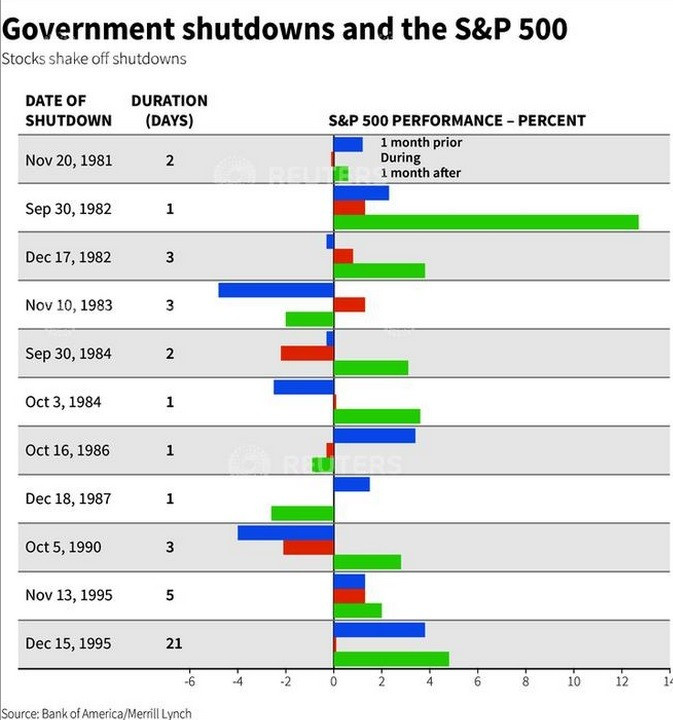 Only one day before the shutdown announcement, a Reuters/Ipsos opinion poll revealed that a large proportion of market participants were worried about the closure [Figure 2].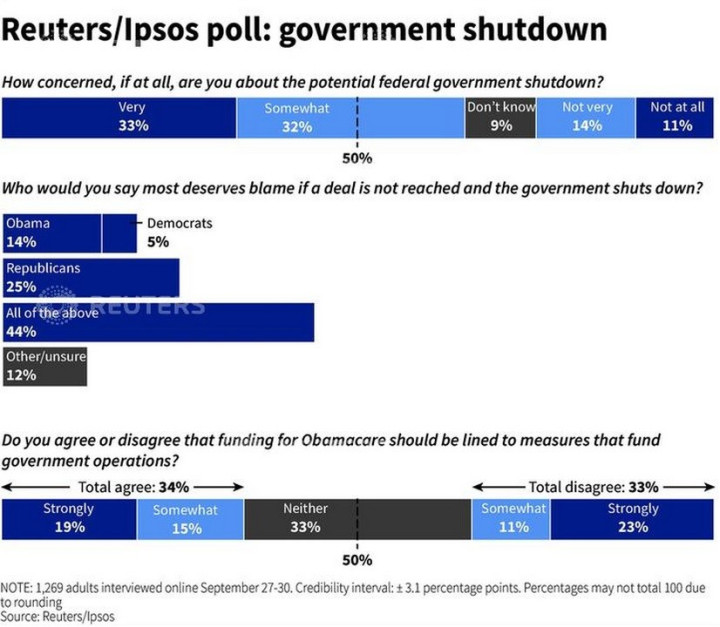 Related Articles:
US Government Shuts Down Over Budget Impasse, 700,000 Staff Forced Out of Work
European Markets Mixed on US Government Shutdown
Asian Markets Mixed Following US Government Shutdown