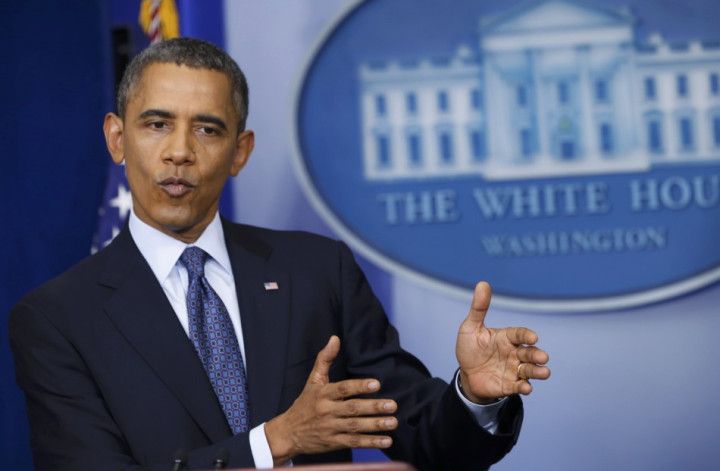 President Barack Obama has called on the Republicans to end the "threat" to the economy and reopen the government, before negotiations on the budget stalemate can resume.
The US President, during a White House press conference, refused to budge over any talks with the Republicans before ending the government shutdown, saying they "don't get to demand ransom in exchange for doing their jobs".
Urging his political opponents at the House of Representatives to raise the debt limit without conditions, Obama warned against the imminent damage to US creditworthiness if Congress fails to do so.
"As soon as Congress votes to reopen the government, it's also got to vote to meet our country's commitments, pay our bills, raise the debt ceiling. As reckless as a government shutdown is, the economic shutdown caused by America defaulting would be dramatically worse," Obama said.
The US government has been shut down for more than a week after Congress did not agree on budget spending.
"If reasonable Republicans want to talk about these things again, I'm ready to head up to the Hill and try. But I'm not going to do it until the more extreme parts of the Republican Party stop forcing [House Speaker] John Boehner to issue threats about our economy," he said.
"We can't make extortion routine as part of our democracy. Democracy doesn't function this way. And this is not just for me. It's also for my successors in office, whatever party they're from."
Shortly after Obama's remarks, Boehner shot back at the president saying he is "disappointed" with Obama for demanding "an unconditional surrender" from the Republicans even before the negotiations.
"What the president said today was 'if there is unconditional surrender by Republicans, he'll sit down and talk to us.' That's not the way our government works," said Boehner.
However, prior to the president's White House remarks the Republican leader had struck a slightly conciliatory tone following his telephone conversation with Obama.