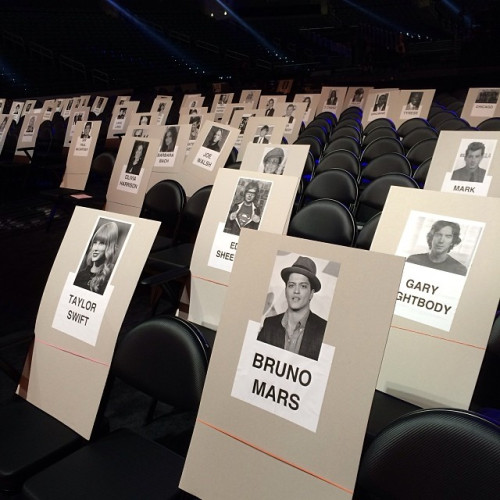 The 56th Annual Grammy Awards 2014 is all set to take place on January 26, Sunday night. The event will start at 8 pm ET and will be broadcasted on TV on the CBS network.
In the UK, 4Music will be exclusively broadcasting the event on Monday 27 January at 9pm.
The star-studded list of artists performing at the event includes Madonna, Taylor Swift, Jay-Z and Beyonce, Katy Perry, Lorde, Kendrick Lamar, John Legend, and Paul McCartney.
The year, The Grammys hops on to the 'digital-revolution' bandwagon and in the process has something extra to offer – complete access to the event. As per a report in The Christian Post,
Recording Academy and CBS launched Grammy Live, which will look to "bring music fans multiplatform access to all the VIP and backstage events leading up to and throughout the Grammy Awards 2014."
Grammy Live will also be offering mobile apps (iOS and Android) for the event.
Starting Sunday noon ET on Grammy.com and on CBS.com, Grammy Live will offer the viewers a great build up to the show by providing free exclusive live-streaming video, behind-the-scenes Grammy cams, photos, social media integration, official news reports, blogs, and personalised updates from hosts Andrew Burnette, Louise Rowe (Fashion Star, Access Hollywood), Quddus (MTV), and DJ Skee (AXS TV's SkeeTV), states the report.
The live stream will continue right through the main event and beyond.
Marc DeBevoise, Executive Vice President and General Manager of Entertainment, Sports and News for CBS Interactive says, "Grammy Live is music fans' all-access pass to the 56th Grammys and much more. We're bringing fans even closer to the world's greatest musical acts with Grammy Live's social and second-screen features plus exclusive access to watch all the major events and behind-the-scenes action leading up to and throughout this year's Grammy Awards."
Two-time Grammy winner and actor LL Cool J will return as the host of the awards ceremony. The rapper has hosted the show every year since 2012, reports OTRC.
The Grammy Awards 2014 can be watched online through free live stream on Grammy Live and also on CBS.com