The Grammys have long since been infamous for the most daring and experimental outfit choices from Toni Braxton's bum-flashing, draped dress to Jennifer Lopez's navel grazing unforgettable tropical Versace dress.
With the 58th Annual Grammy Awards taking place on 15 February, the great and good of the music world will once again congregate in the Los Angeles Staples Center for a night of celebration, commiseration and fantastic fashion choices, we hope.
The Weeknd, Justin Bieber, Kendrick Lamar and Adele are all confirmed to perform, joining countless other artists attending and hoping to win one of the 83 awards being handed out tonight. Lamar is leading with 11 nominations, while Taylor Swift and The Weeknd are both up for seven awards celebrating their achievements in music along with a plethora of talent.
Music aside, we are most looking forward to seeing what the stars will be wearing to the ceremony as the Grammys rarely disappoint on the sartorial front. To heighten the anticipation a little more, we take a look through our most memorable red carpet moments over the years...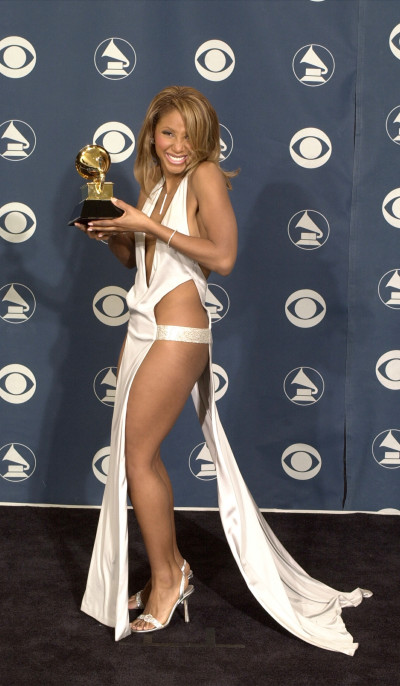 The Grammy Awards 2016 ceremony will air live from the Los Angeles Staples Center from 8pm on the CBS Television Network.