Great Barrier Reef crumbling under strain of 'worst-ever' coral bleaching event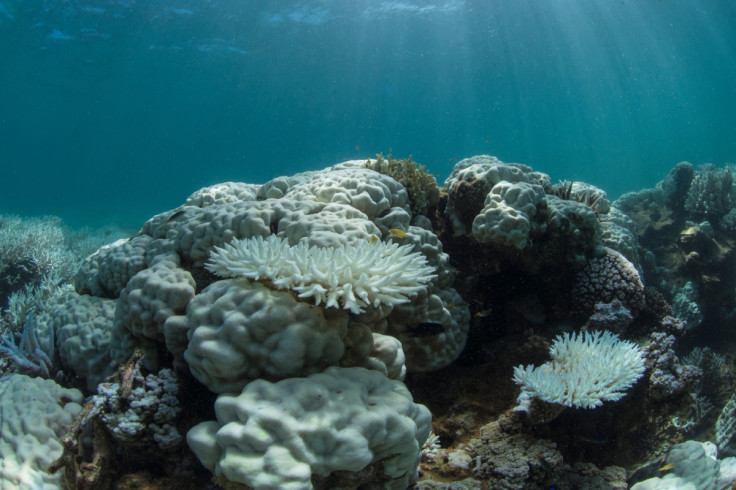 Only 7% of the Great Barrier Reef has been left untouched by coral bleaching, an extensive aerial and underwater survey has confirmed, making it the worst such event in recorded history. It comes weeks after Australia's National Coral Bleaching Taskforce warned that 95% of the northern reefs in the 2,300km-long structure had suffered "huge levels" of bleaching.
Scientists say the northern reefs extending between Cairns to Papua New Guinea are at the greatest risk of dying off, with the central and southern sections relatively less affected.
"We've never seen anything like this scale of bleaching before. In the northern Great Barrier Reef, it's like 10 cyclones have come ashore all at once," said Prof Terry Hughes, convenor of the survey team.
"Towards the southern end, most of the reefs have minor to moderate bleaching and should soon recover."
Bleaching occurs when corals are stressed by adverse changes in conditions such as temperature, light or nutrients, which forces them to expel algae living in their tissues. The result is corals gradually losing their colour before turning completely white.
Corals are known to recover from bleaching but if the algae loss is prolonged and the stress continues, they eventually die.
Scientists say the latest bleaching event — the third since 1998 — is being driven by abnormally high sea temperatures triggered by an unusually long El Nino, exacerbated by climate change. Over 90% of global warming heat is absorbed by the world's oceans.
Severe damage
Of the 911 individual reefs studied along the full length of the Great Barrier Reef, only 68 escaped bleaching entirely.
Scientists say the mass bleaching event could have been even worse if the southern third of the reef system had not been cooled down by a period of cloudy weather late in the summer due to post-tropical cyclone Winston.
Bleaching has also been observed as far south as Sydney Harbour for the first time.
"The bleaching is extreme in the 1,000km region north of Port Douglas all the way up to the northern Torres Strait between Australia and Papua New Guinea," said Prof Andrew Baird from the ARC Centre of Excellence for Coral Reef Studies.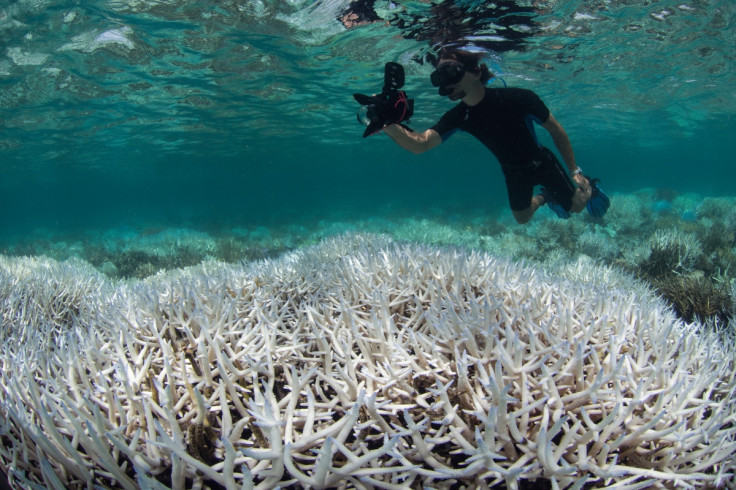 "Tragically, this is the most remote part of the reef, and its remoteness has protected it from most human pressures — but not climate change.
"North of Port Douglas, we're already measuring an average of close to 50% mortality of bleached corals. At some reefs, the final death toll is likely to exceed 90%.
"When bleaching is this severe it affects almost all coral species, including old, slow-growing corals that once lost will take decades or longer to return."
'Field of white'
Imogen Zethoven, Great Barrier Reef campaign director at the Australian Marine Conservation Society, said she was shocked by the extent of coral bleaching during a visit to the reef system.
"The reef flat was a field of white coral as far as the eye could see," she said.
"The reef walls were littered with bleached corals but dotted amongst them were some hardy survivors, still hanging on to their colourful algae."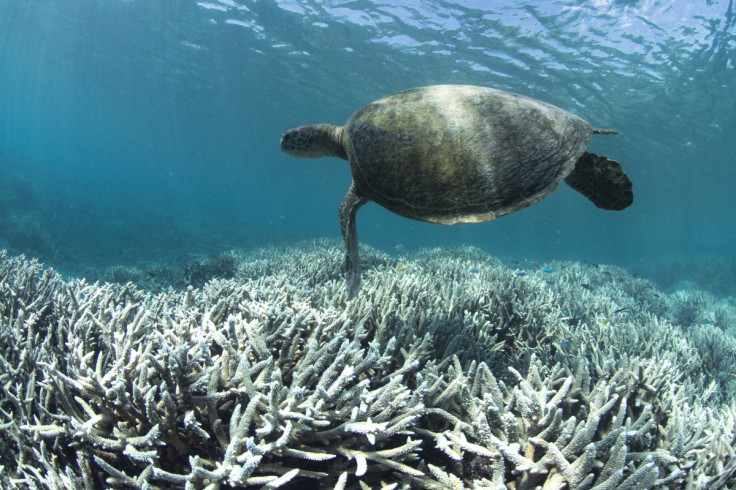 Reef tourism in Australia generates an annual income of A$5bn (£2.7bn), with the sector employing nearly 70,000 people.
Daniel Gschwind, chief executive of the Queensland Tourism Industry Council, warned against painting an alarmist picture of the reef's health.
"Many parts of the reef are still in excellent shape, but we can't just ignore coral bleaching and hope for a swift recovery," he said.
"Short-term development policies have to be weighed up against long-term environmental damage, including impacts on the reef from climate change."
© Copyright IBTimes 2023. All rights reserved.