Suicide rates in Greece reached a 30-year high in 2012, with researchers linking austerity measures with the sharp and sustained trend.
Using national death certification data, scientists were able to compare the number of suicides with the country's prosperity and austerity over the last three decades.
Published in the online journal BMJ Open, scientists found that between 1983 and 2012, 11,505 people in Greece took their own lives.
The introduction of austerity measures in June 2011 saw the start of a sharp increase in suicides, rising by 35% and peaking in 2012.
Findings of the study showed that the suicide rate in men began rising in 2008 when the recession began.
In April 2012, there was another rise following a public suicide linked to the austerity measures – an event that because of the intense media coverage likely prompted copycat suicides, a phenomenon known as suicide contagion.
In contrast, the study showed how there was a drop in suicides among men during times of prosperity – there was a fall of 27% when Greece adopted the euro in 2002.
June 2011 was the start of a larger austerity plan amid widespread public protests and strikes.
"Despite historically having one of the lowest suicide rates in the world, Greece is thought to have been more affected by the global financial downturn than any other European country," the researchers said.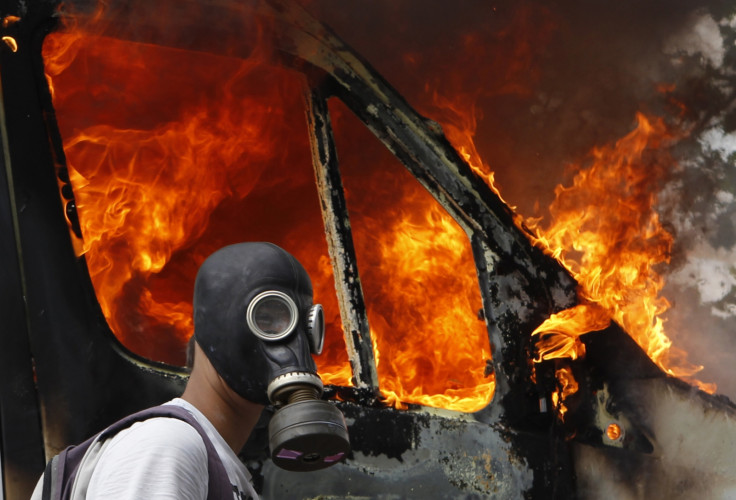 Far fewer women than men took their own lives, accounting for around one in four suicide deaths. Researchers believe the austerity measures may have affected men more profoundly than women because they are still the main breadwinners.
High unemployment, debt, benefit cuts and homelessness are highlighted as possible issues that have created a sense of hopelessness, they said, noting that more care should be taken when reporting austerity and suicides.
"As future austerity measures are considered, greater weight should be given to unintended health consequences of these measures. Greater attention should also be paid to the public reporting of austerity measures and any subsequent suicide-related events that may follow."
Senior author Charles C Branas, from the University of Pennsylvania, said: "This new analysis brings to light the unintended mental health consequences of the public messaging of economic policies, as well as the sometimes sensational and unnecessarily explicit media coverage that can follow in the wake of these consequences."
Anastasia Kastanaki, study co-author, psychologist, added: "Authorities are called upon to play a more important role in educating the public over these events with the ultimate aim of reducing the impact of the financial downturn on suicide.
"Since efforts to save even one human life are worthwhile and critical, these same authorities, both existing and newly elected, should play a proactive role in the prevention of future suicidal acts by better assessing the needs of the population and of individuals at high risk for suicide."
The Samaritans provides a free support service for those who need to talk to someone. They can be contacted through their website or on 08457 90 90 90, 24 hours a day, 365 days a year. Call charges apply.