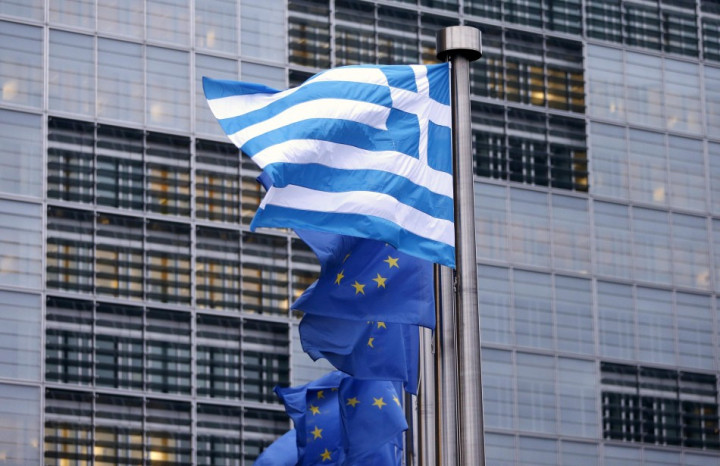 Greece's bond buyback programme, which is important for the debt-ridden country to get its bailout funds from lenders, is likely to reach its target as it has received enough backing from domestic and foreign investors.
Greek and foreign bondholders offered the targeted €30bn (£24.18bn) in the buyback, broadly reducing the country's €63bn debt owned by private investors by a half, Reuters reported, citing a Greek government official.
"The buyback went well in broad terms. The amount offered by investors was within the range expected, about €30bn," the news agency quoted the official as saying.
An initial estimate given by Greek financial dailies Naftemporiki and Imerisia puts the share of offering by foreign investors at between €15bn and €16bn, according to a separate Reuters report. Greek banks, which hold about €17bn worth bonds, also took part in the buyback.
The success of the programme would enable Greece's lenders including eurozone countries and the International Monetary Fund (IMF) to unlock their promised €34.4bn aid to the country later in December. The aid that is to be used to replenish the treasury of cash-strapped banks and to settle arrears could bring Greece back on track.
Under the plan, Athens will spend €10bn of borrowed money on repurchase of bonds with a nominal value of about €30bn. The deal would result in lowering the country's net debt burden by about €20bn, as the bonds are bought far below their nominal value.
The prices were set at a premium over market prices. The maximum price was set between 32.2 percent and 40.1 percent of the principal amount while the minimum is 30.2 percent and 38.1 percent, respectively.
Hedge funds, which bought the debt at rock-bottom prices, were expected to tender a substantial portion of their Greek debt holdings as the offer provides them with a nice profit.
The EU and the IMF have been helping Greece with about €150bn aid since May 2010, but they have been withholding further payments to Greece for six months as the country had fallen short of promises in connection with its debt obligations. A recent agreement by the lenders unlocked about €90bn aid by the end of 2014.
Nevertheless, the austerity measures undertaken by the country to keep its promises to the lenders have pushed the country into economic recession, with unemployment reaching a record level.
There would not be any formal announcement regarding the bond buyback before 10 December, Reuters said, citing another government official.