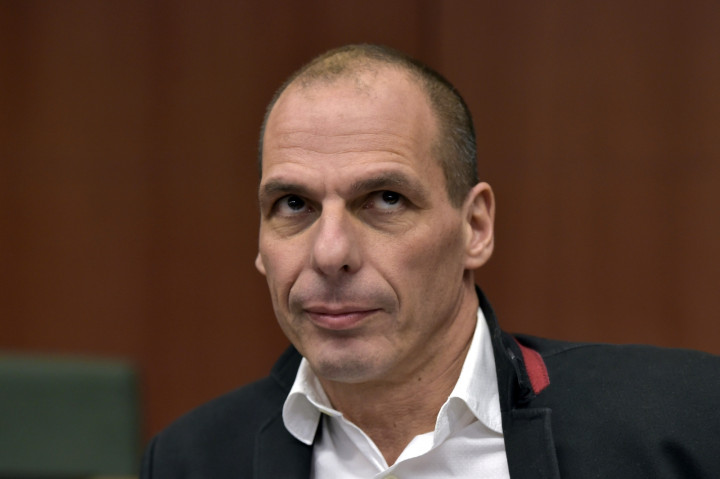 Former Greece finance minister Yanis Varoufakis says the latest bailout agreement struck between Athens and its international creditors "is not going to work".
In an interview with the BBC, Varoufakis claimed top officials involved in the bailout negotiations, including the finance ministers of Greece and Germany, felt the same way.
He implied that the crisis could not be resolved without providing major debt relief for Greece, arguing that the country's debt level was simply unsustainable.
Varoufakis resigned as Greece finance minister over the cash-for-reforms deal Prime Minister Alexis Tsipras agreed with international creditors in July, and has since been highly critical of the bailout agreement, comparing it to the Treaty of Versailles.
He was replaced by Euclid Tsakalotos, who negotiated the terms for a third bailout worth €85bn (£61bn, $95bn) with Greece's creditors on 11 August.
"Ask anyone who knows anything about Greece's finances and they will tell you this deal is not going to work," Varoufakis told BBC radio on 12 August.
"The Greek finance minister... says more or less the same thing.
"The International Monetary Fund... is throwing up its hands collectively despairing at a programme that is simply founded on unsustainable debt... and yet this is a programme that everybody is working towards implementing."
He added that he had seen the German Finance Minister Wolfgang Schäuble "go to the Bundestag and effectively confess this deal is not going to work".
Hidden agenda
However, Tsipras said the agreement would end economic uncertainty in the country despite "obstacles some are trying to put into our path".
He accused "certain EU states" of having a "hidden plan to reshape the eurozone using Greece as the excuse," according to the Guardian newspaper.
Tsipras is set to call an emergency session of parliament on 13 August to debate the terms of the rescue package ahead of a summit of eurozone finance ministers tentatively pencilled in for the weekend.
The deal needs to be signed off by 20 August, when Greece has a debt repayment due to the European Central Bank.