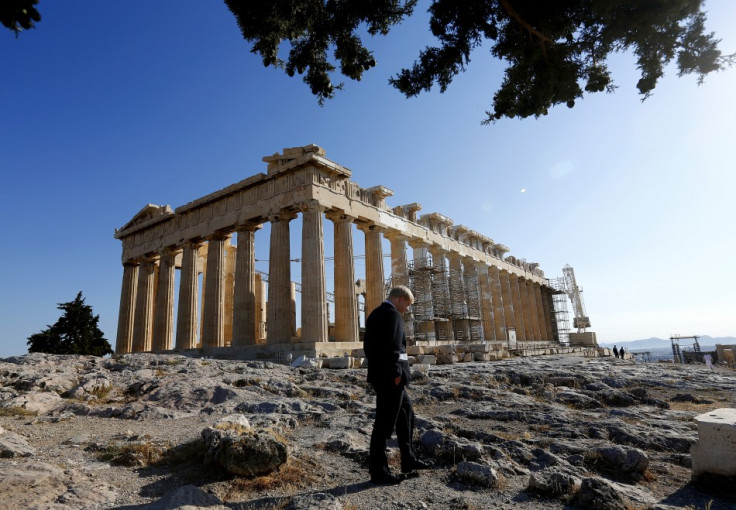 The financial crisis in Greece has claimed the life of a mother and her son who jumped off the fifth floor of their apartment building in central Athens.
The son, Antonis Perris, was a 60-year-old Greek musician and the mother was 91 years' old and the twin deaths in a macabre way bring into sharp focus the Greek financial crisis.
Perris had been out of work for around two years and the family was living on a minimum pension.
From the suicide note, posted on a popular Greek forum by musician Perris, it was apparent that they were done in by financial woes.
Suicide Note
Perris writes in his last note: "For the past 3 to 4 years my mother has suffered from Alzheimer's and has had schizophrenia attacks. However, the nursing homes do not accept so overburdened patients. The problem is that I hadn't foreseen the crisis so I don't have enough cash in my account, although I have real estate assets I sell from time to time, I'm left without cash and we can no longer eat.
I borrow money from my credit card with 22% interest even though the banks themselves borrow with 1%. I have other running costs. I can no longer live this drama. There's no solution. Does anyone have a solution?" The emotional note ended by noting: "Command tells me commit suicide, but in necessarily commits suicide hit them before a ruin, criminals inactive, our moral inaction and sloth like us anymore we're not patients."
Some witnesses from the area said the mother and son jumped off the building hand-in-hand while some others said the mother jumped first screaming a prayer.
People who knew them said they had been struggling to make both ends meet for a long time.
The double suicide came a day after a 60-year old committed suicide in Athens by cutting the veins in his wrist sitting in a park.
A student, a professor and a priest also took their lives in April.
Greece's local media has been reporting several such incidents almost daily over the last few months.
Reports also suggest the usually low suicide rate in the country has almost doubled during the financial crisis which has caused unbearable unemployment and poverty.