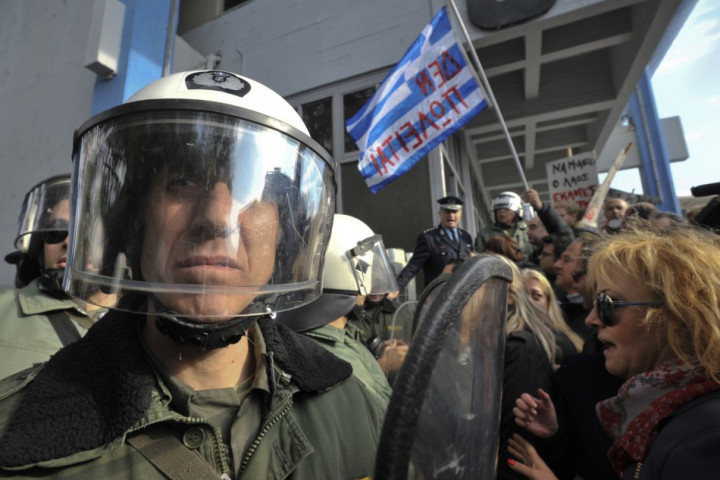 Greek protesters stormed a conference centre and reportedly threw coffee, water and eggs at a German government official participating in a meeting with Greek counterparts in the northern city of Thessaloniki.
Greek municipal workers and trade union members clashed with police as they staged an anti-austerity demonstration, particularly targeting German federal deputy labour minister and Angela Merkel's special envoy to Greece, Hans-Joachim Fuchtel, because of a controversial remark he made ahead of the meeting.
Fuchtel had reportedly said that Greece's local authorities had a serious efficiency problem among their workers. He claimed that it takes 3,000 Greek municipal workers to do the same amount of work as 1,000 Germans.
As Fuchtel was about to participate in a conference between German and Greek mayors, held to smooth the tense relations between Berlin and Athens, about 250 protesters rallied in front of the conference hall and tried to attack the Berlin delegation.
Fuchtel was drenched in coffee while police used teargas and truncheons to disperse the crowd entering the building.
At the meeting, the German diplomat said he had been misconstrued.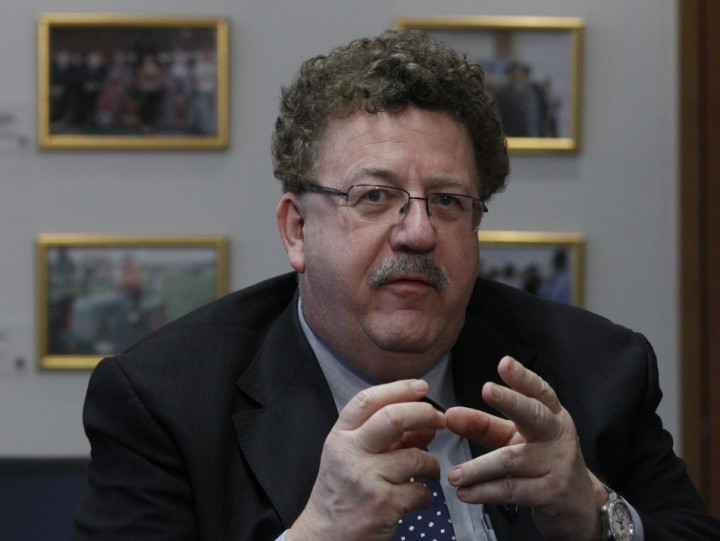 Outside the building demonstrators were chanting "Nazis out", "It's now or never!" and "This will not pass."
A new package of spending cuts and tax hikes was approved by the Greek parliament last week.
The austerity measures had been demanded by the country's creditors, of whom Germany is the largest, as a prerequisite to their releasing the next tranche of Greece's bailout package.
Many Greeks affected by the austerity measures blame Merkel and Germany for much of their financial hardship. Last month, thousands of anti-austerity demonstrators gathered in Athens to protest against Merkel's visit.
The economic crisis has rekindled anti-German sentiment that goes back to the Nazi occupation of Greece during the Second World War.
"These people haven't come here to help us, but to announce our death sentence," said the leader of Greece's municipal workers union, Themis Balasopoulos, in Thessaloniki.