Greece: Eurogroup Agrees to €50bn Aid Package Ending Months of Delays [VIDEO]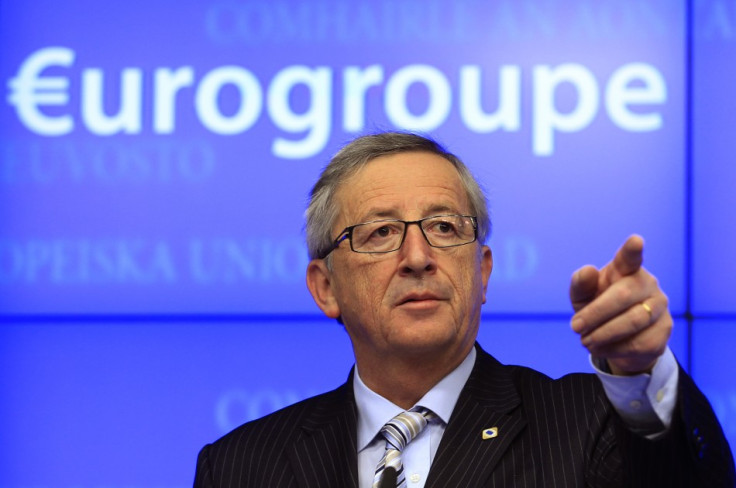 Greece will receive nearly €50bn in aid from its international lenders after European finance ministers approved a series of measures aimed at reducing the recession-savaged country's debt load.
Eurogroup president and Luxembourg prime minister Jean-Claude Juncker said Thursday that the critical cash lifeline should begin flowing into Athens from the region's permanent bailout fund as early as next week, with the coalition government of Prime Minister Antonis Samaras receiving as much as €49.1bn ($64/£40bn) by the end of March. Klaus Regling, who runs the bailout fund - known as the European Financial Stability Fund - said around €34.3bn will be disbursed to Athens immediately.
"We are convinced that the programme is back on a sound track," said Juncker. "We are ready to take different measures so that it stays that way, providing Greece has stuck to its commitments."
"The journey now starts," said Greece's finance minister Yannis Stournaras. "We now have to implement many changes which are for the benefit of the Greek economy."
The agreement ends months of political debate with respect to the sustainability of Greece's public finances and both the desire and ability of its Eurozone partners to continue funding its rescue. Since his election in June, Samaras has had to fight both is political opponents at home and an increasingly sceptical trio of lenders in the European Union, the International Monetary Fund and the European Central Bank in order to secure the aid tranche that has been delayed since at least July.
Samaras ploughed through a controversial budget earlier this year that included more than €13bn in new spending cuts, tax increases and labour market reforms and helped arrange a €32bn buyback of outstanding Greek bonds - using around €10bn of the cash from today's agreement - in an effort to trim his country's titanic debt load from around 190 percent of GDP to around124 percent by 2020 and gain crucial support from the IMF.
"I welcome the Eurogroup's decision to support the debt buy back operation for Greece and its assurances to provide additional debt relief if necessary and provided Greece has achieved a primary budget balance in 2013," said IMF Managing Director Christine Lagarde in a statement. "On this basis, I intend to recommend to the Fund's Executive Board that it completes the first review of Greece's Fund-supported program. I expect that a Board meeting could take place in January."
© Copyright IBTimes 2023. All rights reserved.