Standard & Poor's Upgrades Greek Rating to B- on Europe's Support
The status upgraded to B- with a stable outlook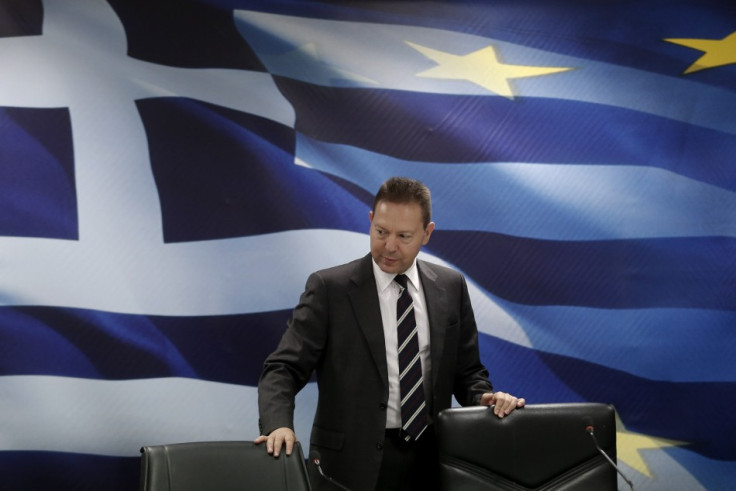 Ratings agency Standard and Poor's (S&P) has upgraded Greece's credit status by six spots as committed efforts from other eurozone nations to retain the country's membership boosted its outlook.
S&P raised the rating from selective default to B- with a stable outlook, the highest position since June 2011. Though Athens continues to struggle with its financial woes, but the latest status upgrade is likely to increase speculations that the country may be on track to recovery.
"The upgrade reflects our view of the strong determination of European Economic and Monetary Union (eurozone) member states to preserve Greek membership in the eurozone," the agency said.
"The outlook on the long-term rating is stable, balancing our view of the government's commitment to a fiscal and structural adjustment against the economic and political challenges of doing so".
Greece has begun receiving its latest portion of financial aid from the European Union (EU) and the International Monetary Fund (IMF) in the previous week. The foreign lenders had conceded to unlock 49.1bn euros ($57bn; £37bn) after Athens met the mandatory requirements with stiff austerity measures and debt buyback efforts.
But S&P warned that in spite of the debt repurchases, the country's debt to GDP ratio stands over 160 percent. The rating could further improve if Athens complies with the EU/IMF scheme, but it could also be further cut if there is a possibility of "distressed exchange on Greece's remaining stock of commercial debt".
Greek Finance Minister Yannis Stournaras said that S&P's decision boosted hopes, but added that the country cannot afford to be complacent.
"This was a very important decision for Greece but we won't rest," said Stournaras.
"It creates a sentiment of optimism but the way ahead is long and steep".
Stournas had earlier said that Greek economy is expected to remain weak for the sixth straight year in 2013 before picking in 2014. Other ratings agencies, Moody's and Fitch have placed the country with C and CCC statuses respectively.
© Copyright IBTimes 2023. All rights reserved.