Greece Teeters on the Brink Amid Calls for the Prime Minister to Resign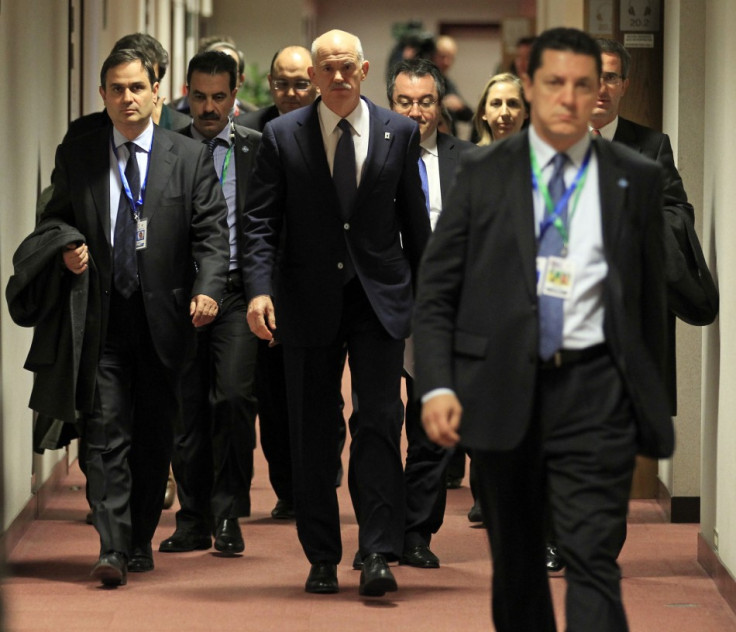 Six senior parliamentary officials signed a letter Tuesday afternoon stating that Greece needs a new Prime Minister.
The letter states that Greece " urgently needs a politically legitimate government, a plan for national revival," amid fears that the country's government is about to collapse.
Rumour has it that the officials may also break away from the ruling Pasok party and proclaim themselves as independents, a move that would deprive George Papandreou of a working majority in the 300-seat house.
"It's all over. The government is about to collapse," said an official.
The news comes in the wake of the defection of Milena Apostolaki on Tuesday morning, which cut the government majority to two votes.
Global economic markets are in turmoil after Papandreou's shock announcement Monday night that Greece's bailout plan will be put to referendum, bringing accusations that the move will intensify the crisis in the Eurozone.
Papandreou's referendum announcement came after Eurozone leaders agreed last week to lend Greece a second 130 billion-euro bailout and write-down 50 per cent of its mounting debt. In return, the Greek government is expected to implement harsh spending cuts, which has angered the population.
The austerity measures taken by the Papandreou government have led to massive and violent protests and weakened the ruling Socialist party.
Following a set of defections from his own party, the prime minister, who has 153 deputies in the 300-seat parliament, has insisted he needed more political backing to implement the new fiscal measures and reforms.
"The plan of initiatives calls for a confidence vote," Papandreou told his Socialist members in Parliament, just before he announced a referendum would also be held on the EU deal.
Monday also saw the bankruptcy of MF Global, one of the world's largest commodity brokers.
© Copyright IBTimes 2023. All rights reserved.