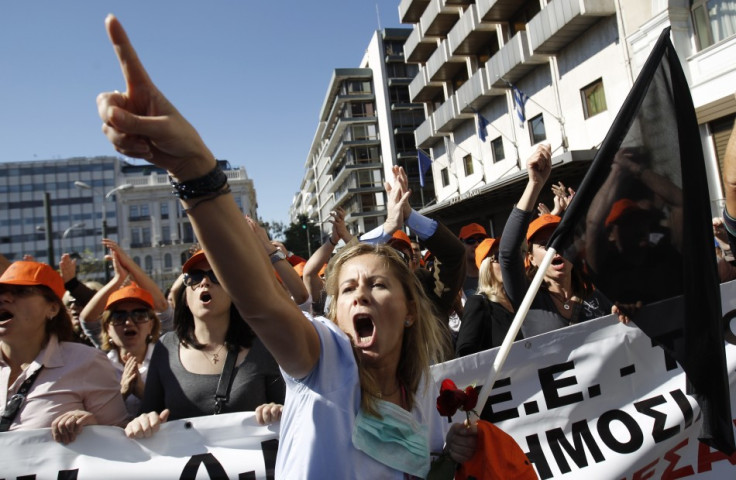 Greece is on the verge of a total meltdown with the country struggling to come to terms with 48 hour general strike.
Protesters threw petrol bombs and stones during the march attended by tens of thousands of furious at the crippling austerity measure. Police responded with tear gas and baton charges.
With the country struggling to pay the interest on its sovereign bonds, let alone the capital repayments, the national policymakers in Greece are enforcing unprecedented public service cuts and tax increases which the people are unwilling to accept.
Two EU bailouts have so far kept Greece afloat, but should the protests continue the government may have little option but to default on its debts, which could cause a major economic collapse in Europe and across the world.
The Greek Parliament, is due to vote on Wednesday and Thursday on a further round, including plans for temporary lay-offs of thousands of public sector workers.
EU leaders and global finance chiefs have flown to Germany to discuss the eurozone crisis.
French President Nicolas Sarkozy will meet German Chancellor Angela Merkel and senior officials from the European Central Bank and IMF.
Greece is struggling to reduce a huge government deficit amid fears it may default and set off a crisis, engulfing other eurozone countries like Spain and Italy.
The EU and IMF have demanded tough cuts in return for two bailout packages, and their meeting in Frankfurt comes days before high-level EU talks on the crisis.