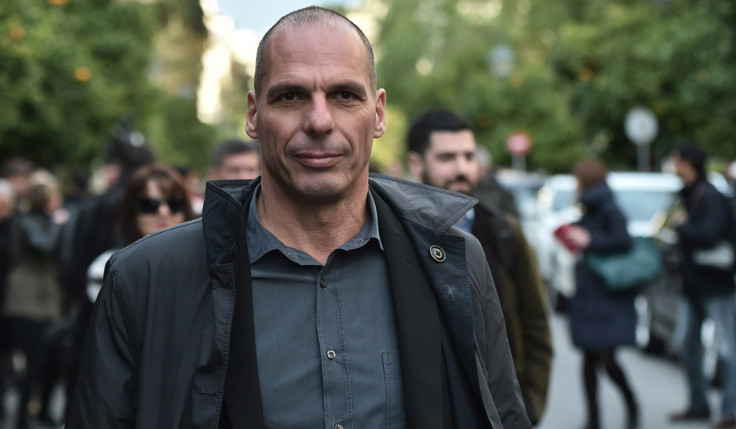 Greek finance minister Yanis Varoufakis said the European Central Bank's (ECB) recent decision to lift the waiver on credit requirements for Greek bonds would not impact the country's financial system.
"This decision does not reflect any negative developments in the country's financial sector and comes after two days of substantial stabilization," Varoufakis said in a statement.
The ECB earlier said it is lifting the current waiver of minimum credit rating requirements for marketable instruments issued or guaranteed by the Greek government.
The decision disqualifies the tens of billions of euros of Greek government bonds as well as bank bonds guaranteed by Athens as collateral for ECB funding to those banks.
Nevertheless, Greek banks have the option to get financing through the emergency liquidity assistance programme run by the Greek central bank, according to the ECB.
"Liquidity needs of Eurosystem counterparties, for counterparties that do not have sufficient alternative collateral, can be satisfied by the relevant national central bank, by means of emergency liquidity assistance (ELA) within the existing Eurosystem rules," the ECB said.
However, the banks will have to pay a much higher cost to secure funding via ELA.
"The European Central Bank (ECB) decision puts pressure on the Eurogroup to proceed rapidly to conclude a new mutually beneficial agreement between Greece and its partners," Varoufakis said in his response.
"The government daily widens its circle of consultation with partners and institutions to which they belong, remains unwavering in its goal of social salvation program approved by the vote of the Greek people, and consults with a view to drawing up European policy that will finally end the hitherto self-sustaining social crisis of the Greek economy."
The newly-elected Greek government under Prime Minister Alexis Tsipras has earlier vowed to save the economy without resorting to the austerity cuts required by its lenders.
Meanwhile, the ECB wants the government sticking to reforms to be eligible for more funding.