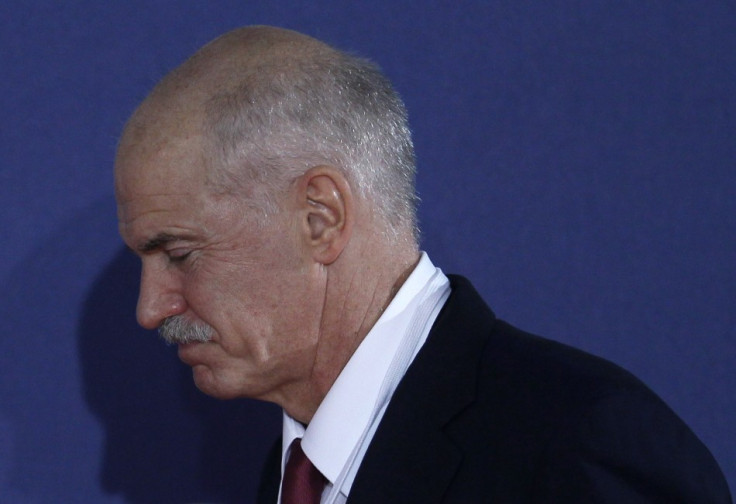 The Greek government is teetering on the brink of collapse Thursday morning after news that deep divisions between Cabinet members emerged over Prime Minister George Papandreou's decision to hold a referendum on the Eurozone's rescue plan.
Further damaging news developed when it was confirmed that at least three MPs from Papandreou's PASOK party would vote against the government in Friday's parliamentary vote on the referendum, which could bring down the government.
It would be seen as a vote of no confidence against the administration and would enforce early elections or a possible grand coalition with the opposition party New Democracy. The likelihood is, however, that Papandreou would go to the country.
Wednesday night, Finance Minister Evangelos Venizelos became the leading Cabinet member to come out against the referendum.
"Greece's position within the euro area is a historic conquest of the country that cannot be put in doubt. This acquisition by the Greek people cannot depend on a referendum," said Venizelos.
Papandreou had previously announced that should the vote for a referendum pass, it would be held on Dec. 4.
French president, Nicolas Sarkozy, has said Greece wouldn't get "one cent" of bailout money before it confirms acceptance of the terms.