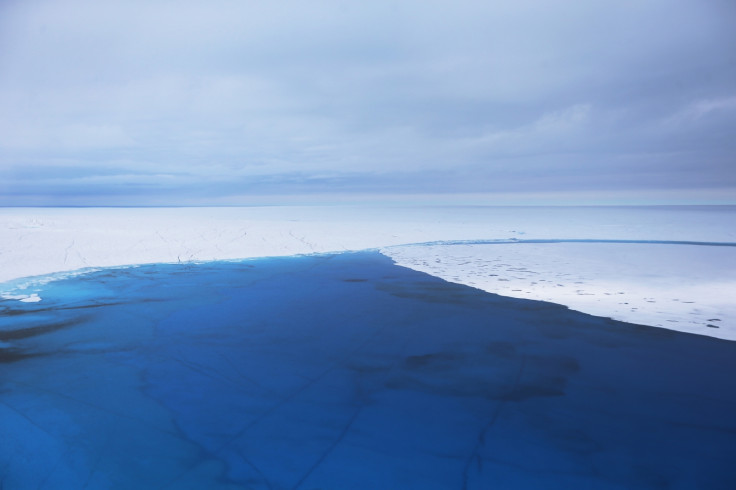 Where has it been warmer than Boston? In Kangerlussuaq, Greenland, 2,000 miles (3,220km) to the north, where the heat broke a record.
Kangerlussuaq hit 17.8C, the highest April temperature on record at that location, and nearly an all-time warm temperature record for all of Greenland.
The heatwave topping an unusually mild winter in Greenland has launched an unusually early start to the beginning of the Greenland ice melt before winter moves in again. The official start of the melting date this year was 10 April, nearly a full month earlier than last year's start, according to the Polar Portal, a website funded by the Danish Energy Agency that tracks ice cover.
The warmth has created a melt area encompassing 12% of the planet's northernmost ice sheet, according to an analysis by the Danish Meteorological Institute.
The changes were so out of line that climate scientist Peter Langen told the Polar Portal that "we had to check that our models were still working properly", according to Mashable.
"It is a very unusual situation, especially so early in the year," climate scientist Martin Stendel said in a blog post, adding that cold air and low pressure systems to the east and west of Greenland have forced a warm air "cap" over the island.
Greenland, the world's largest island, contains the second-largest ice sheet in the world. If it were to all melt, global sea level would rise by about 20ft (6m), swallowing coastal cities from New York to Shanghai, according to experts.
Increased melting in recent years has disrupted ocean circulation in the North Atlantic, leading to what many scientists call a "cold blob" of water south-east of Greenland.
The Greenland ice sheet has shed an estimated 1 trillion tons of ice since 1900, with a doubling in the rate of ice loss from 2003 to 2010, according to a study published last year in the journal Nature.
Greenland isn't the only place heating up. Last year was the hottest year on Earth in recorded history. But with 2016 beginning with two of the most freakishly hot months ever, that record could soon be shattered.