Grey's Anatomy: Cristina returns in this week's 2-hour special episode? Watch She's Leaving Home live stream online

Grey's Anatomy season 11 two-hour special - episode 22 titled She's Leaving Home, airs on 30 April and will show how Meredith deals with Derek's shocking death as she breaks the news to her fellow surgeons and friends at Grey Sloan Memorial hospital.
A promo video (below) of the upcoming episode shows a grieving Bailey in tears, a pained Amelia mourning her brother's death and a funeral honouring the great neurosurgeon.
The clip also shows Meredith leaving to go somewhere. She is seen packing and when her daughter Zola asks her where they are going, she simply says "Away".
Unreality TV speculated that Meredith may be off to meet her best friend Cristina Yang. While actress Sandra Oh left the series in season 10, she did hint that she would be willing to reprise her role for brief appearances in the future. (via Ecumenical News)
With no other family left, it seems highly likely that Meredith would rush to the only person she considers closest to family. There is also speculation that Yang comes to Seattle and stays for Derek's funeral.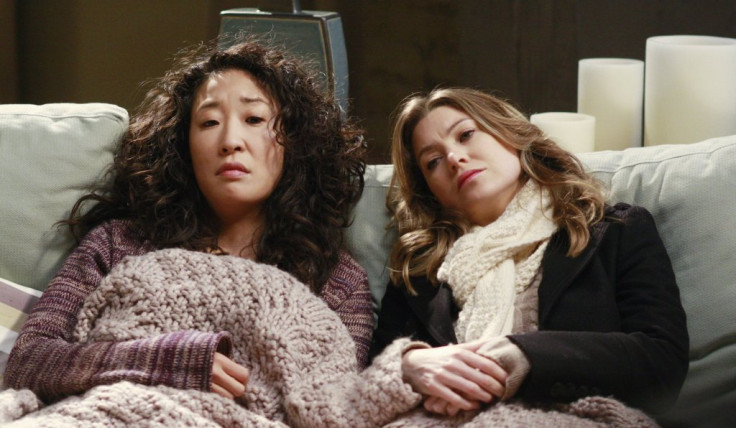 TV Line argues that Cristina might not be appearing in the upcoming episode stating, "If Grey's did manage to coax Sandra Oh back for an episode, don't you think ABC would've teased the hell out of it in the promos for this week's episode?" However, that doesn't rule out the possibility of her return. Maybe the makers want it to be a (pleasant) surprise for fans.
Episode 22's official synopsis reads, "The impact of Derek's death is felt by Meredith and her co-workers. Meanwhile, April makes a surprising decision, which leaves Jackson baffled; and Bailey and Ben disagree about their future."
Grey's Anatomy season 11, episode 22 airs on 30 April at 8pm ET on ABC.
Click here to watch the episode online via live stream.
Meanwhile, actress Ellen Pompeo posted the following tweet earlier this week, marking the first time she's spoken out publicly about losing Patrick Dempsey's Derek.
Happy Monday! pic.twitter.com/dSnfKPLQl7

— Ellen Pompeo (@EllenPompeo) April 27, 2015
© Copyright IBTimes 2023. All rights reserved.