Griffin claims that the Survivor case for iPad is the toughest in the business, and exceeds military standards.
If, like us, you've just got your hands on a shiny new iPad then you'll be keen to find a case to protect your new pride and joy should it come to any harm, and while some cases claim to be the thinnest, or the softest, Griffin's Survivor is claiming to be the most rugged.
Made from thick silicon and sturdy plastic, Griffin claims that the Survivor case offers military-duty protection for your new iPad, while also shielding it from sand, dust, wind and rain.
Griffin goes one step further and claims that the case "meets or exceeds" the US Military standard of US Mil-STD-810F, which, for us civilians, means the case will protect the iPad from low pressure altitude, exposure to high and low temperatures, rain, humidity, fungus, explosive atmosphere and gunfire vibrations.
Safe to say, you can take it to the shops without panicking too much. There's a hard plastic rear case and bezel, which includes a screen protector, and then around that wraps the thick silicon outer case.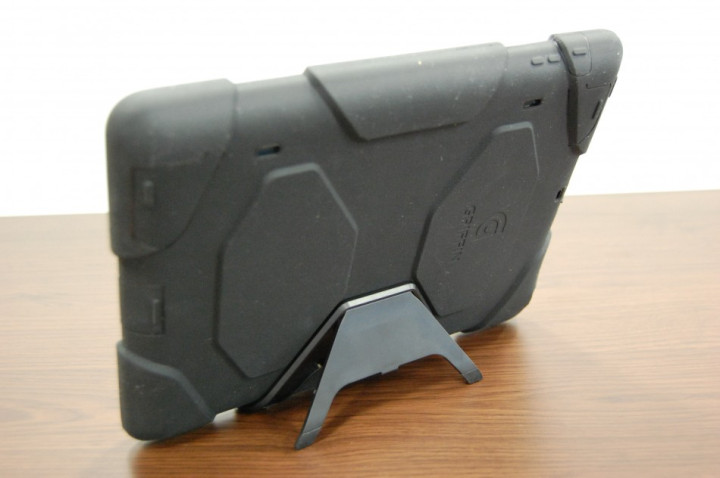 There's also a handy flip-out stand that can be unfolded to hold the iPad up - perfect if you want to sit back and watch a film while orienteering in the highlands of Scotland or climbing Everest.
Of course, with all this military-grade protection, the Griffin Survivor adds significant weight and bulk to the iPad, meaning you wouldn't want to hold it up and read a book for very long, for example.
But the case is very functional, with lots of flaps covering the headphone jack, mic, 30-pin dock connector, camera and speaker. At first they all look a mess, but once the iPad is installed securely and the flaps are all closed, the case looks neat and tidy, with the flaps all staying in place until you need to open them.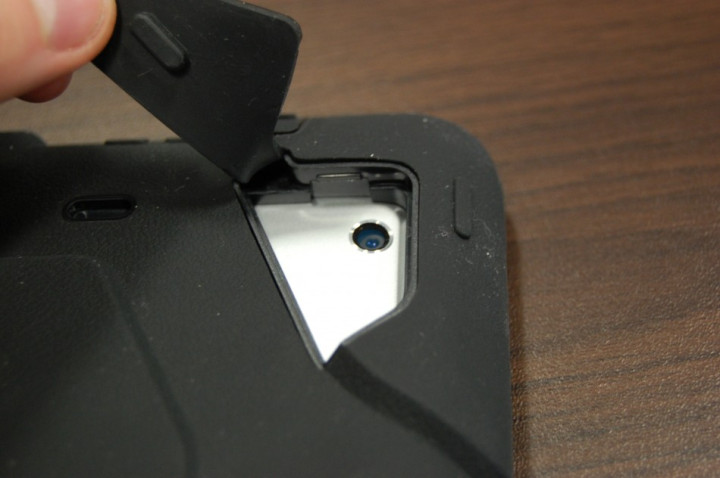 Having said that, the flaps are quite difficult to open; a testament to how strong they are, for sure, but a pain if you want to access the camera or headphone jack in a hurry.
While the iPad's Home, Power and volume buttons are completely hidden, Griffin has done a very good job of located the button covers in exactly the right place, so pushing them is still easy.
It is also worth noting that, despite the plastic cover over the screen, the iPad reacts almost as quickly as when touching the glass screen itself. With the protector in place, the screen does lose some of its brilliant sharpness, but it's a small price to pay when this case could save you from many hefty repair bills.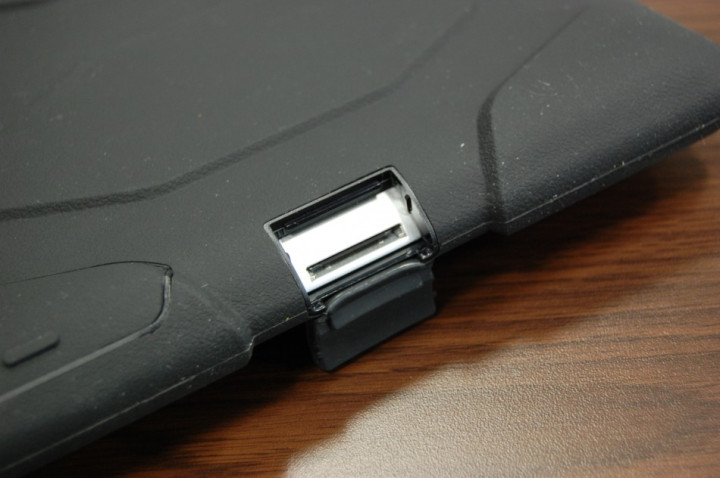 If you use your iPad a lot outside or in a harsh environment, then the Survivor case from Griffin is what you want. Sure, it's not a looker, but it offers the best protection you could ask for, makes the tablet very secure to hold and still gives access to every port, button and camera should you need it.
The Griffin Survivor Military Duty Case for iPad 2 and the new iPad retails for £54.99, and we think that's money well spent when it could potentially save the life of an iPad costing ten times that.