Groupon CEO and co-founder Andrew Mason has been fired by the online daily deals site, having failed to turn around a 75 percent loss in value since going public in late 2011.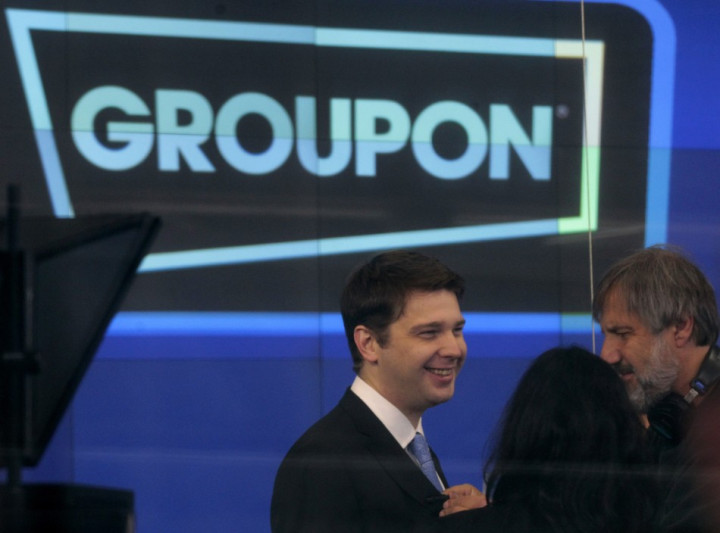 The firing came a day after Groupon reported its financial results for 2012 and lowered its expectations for the following quarter, sparking a 24 percent fall in its share price, down to $4.53 (£3) from its initial public offering of $20 just over a year ago.
In a letter released soon after his firing Mason, 32, said he felt he was getting in the way of the company he founded and had failed in his role as leader.
Despite the seriousness of his departure, Mason joked: "After four and a half intense and wonderful years as CEO of Groupon, I've decided that I'd like to spend more time with my family. Just kidding - I was fired today.
"If you're wondering why, you haven't been paying attention. From controversial metrics in our S1 to our material weakness, to two quarters of missing our own expectations and a stock price that's hovering around one quarter of our listing price, the events of the last year and a half speak for themselves. As CEO, I am accountable."
A day before Mason's firing Groupon reported revenue for Q4 of $638.2m and earnings per share of -$0.12, both missing analyst estimates of $640m and $0.03 earnings per share, and fell well short of the company's own forecast of up to $675m in revenue; net loss for the quarter was $81.1m.
Interim
Groupon announced that co-founder Eric Lefkofsky and board member Ted Leonsis will lead the company in the interim until a permanent CEO is found.
Lefkofsky and Leonsis said in a joint letter: "We all know our operational and financial performance has eroded the confidence of many of our supporters, both inside and outside of the company. Now our task at hand is to win back their support."
A Reuters source said no board members will be considered for the role of CEO, and newly hired chief operating officer Kal Raman is a possible candidate, although the source suggested that Groupon would look externally for a candidate who has e-commerce and global experience.
Launched in 2008, Groupon saw huge success in its first three years, taking control of the daily deals market - where the company buys goods and services in bulk, selling them on to users at huge discounts - but soon after its late 2011 flotation on the stock market, demand for daily deals was in decline.
In November, 2012, Mason said he would fire himself if he felt he wasn't doing a good enough job as CEO: "If I ever thought I wasn't the right guy for the job, I'd be the first person to fire myself."
Macquarie Research analyst Tom White told Reuters: "Groupon is a very large, very complex, multifaceted, global business. It's got ambitions in a lot of different areas and categories. They are either going to have to find somebody who is a proven executor in handling complex businesses, or maybe this is a signal they are going to simplify."
Dan Niles, chief investment officer at AlphaOne Capital, added: "The next person who comes in will have a tough road ahead. The new CEO will have to be somebody with a strong stomach."