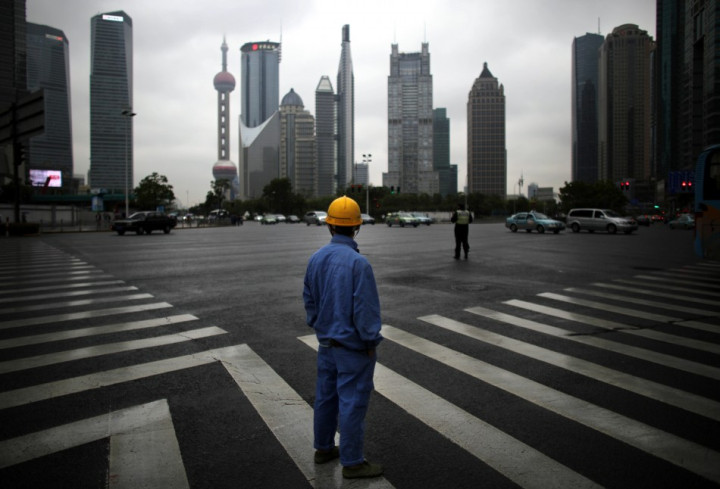 Beijing's stomach for economic reform will be tested this month when a raft of government data reveals that growth in the world's second largest economy has dropped to a 23-year low.
A median forecast of 21 economists, polled by Reuters, is likely to show that China's economy grew 7.5% year-on-year between April and June, 0.2% slower than the first quarter.
The Government hopes for an overall growth rate of 7.5% this year. However Reuters reports that growth could slow further if June's liquidity crisis, which pushed up inter-bank rates to record highs, trickles into the real economy through higher lending rates.
Companies burdened by increased borrowing costs could be forced to lay off staff in the coming months, driving up unemployment and thus forcing Chinese leaders to abandon reforms in the short term.
China puts out trade and inflation data on Tuesday. It will release GDP growth numbers on 15 June.
The data is expected to reveal a 2.5% increase in consumer inflation in June, a 0.4% month-on-month rise which remains well below the central bank's 3.5% target for 2013.
The producer price index (PPI) that measures the change in the price of goods sold by manufacturers is forecast to drop to 2.7% for June, falling 16 months in a row. Producer prices fell 2.9% in May.
It is also predicted that the June data will reveal a 4% year-on-year increase in exports, and an 8% rise in imports.
Beijing wants to guide the economy away from debt-driven investments, in infrastructure and property, and towards a more sustainable path. Although the current leadership pair of Xi Jinping and Li Keqiang are more tolerant than their predecessors, economists believe that China's new leaders will intervene with fresh stimulus if growth drops to 7%.
However, things could change, especially when labour market data points to rising unemployment.
"As China sticks to reform, the downward pressure on the economy will increase," said Jianguang Shen, chief China economist with Mizuho Securities Asia in Hong Kong. "Rising unemployment and bad loans will be inevitable."
Job Market Cracking
The country's largest private shipbuilder China Rongsheng Heavy Industries Group has reportedly slashed 8,000 jobs in recent months.
Conflicting government data for June showed that employment at factories shrunk for 13 consecutive months, even as the job supply in the cities exceeded demand in the first quarter.
A widening wealth gap and rampant corruption are stoking social tensions across China. Higher unemployment numbers would add to the woes of the Communist Party, which is already wary of the political turmoil in the Middle East.
Abysmal June
"Just a month ago, we were still expecting a mild recovery this year," said Xu Gao, an economist with Everbright Securities in Beijing. "But the key assumption that the Government will increase investment to stabilise growth has proven to be wrong. Just where is the government's tolerance for slower growth? We still need to watch for that."
Some analysts now believe that China could miss its official growth target for the first time ever in 2013.
Worse, monetary conditions may be tightening. A Reuters poll showed that M2 money supply growth, the broadest measure of money supply, was down to 15.2% from May's 15.8%.