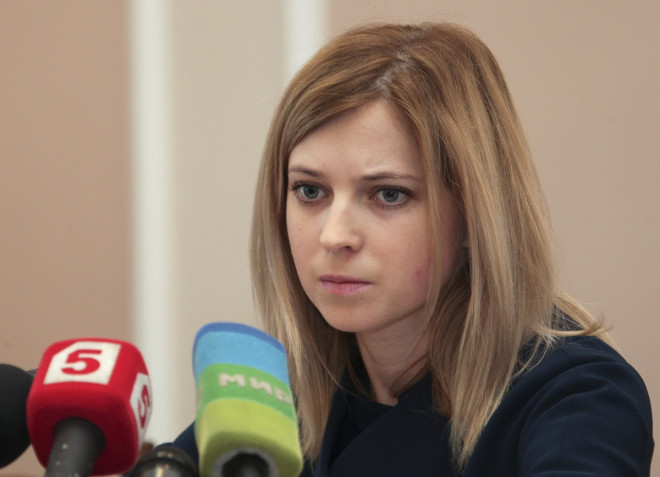 Newly-appointed Crimean prosecutor general Natalia Poklonskaya is to become the main character in the forthcoming modified version of the Grand Theft Auto (GTA) game, which will be based on the recent unrest in Ukraine.
Poklonskaya, who has recently become an internet sensation largely because of her looks, will fight against crimes in the Autonomous Republic of Crimea in the gaming version which is currently being developed, said an unnamed computer entertainment company, according to Voice of Russia.
The programmers – Artur Dederyants and Pavel Afanasiyev - have insisted that Poklonskaya's looks have little to do with the choice to keep her a key character in the game.
"Natalia Poklonskaya has gained popularity in social networks over a very short period of time as a most charming and beautiful girl. Her character and self-reliance have provided sufficient grounds for making her the main character of our modification," said Dederyants.
The developers, who aim to release the version for free, have also planned to reduce the amount of violence in the game.
Dederyants added: "First of all, we plan to eliminate violence, unnatural tastes and blood and to make the modification more appealing and instructive. We want to show that violence and blood are not the only ways to achieve a goal once it is set."
The modification is likely to take at least four months.
Poklonskaya, with her blonde hair and big blue eyes, has become instantly popular in cyberspace following her appointment as Crimea's prosecutor general.
Her Facebook page has garnered 100,000 fans so far. Videos featuring her posted on YouTube have been watched by more than a million viewers.