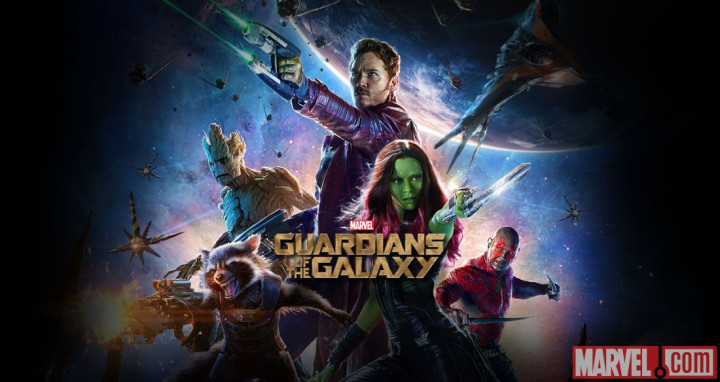 Guardians of the Galaxy is enjoying a stupendous run at the box office and is already added to Marvel Studio's big list of blockbusters.
With the movie doing so well, one would imagine its director, James Gunn, to be in complete celebration mode, but that's not the case. Reportedly, Gunn is already hard at work developing the sequel to the film, which was announced at the 2014 Comic-Con.
During an earlier interview, the director also mentioned that the sequel is of prime importance to him and that he will not be taking up any other project:
"Frankly, I just want to put my all into the next movie," Gunn told Speakeasy by phone during a break from a "Guardians" junket in Mexico City. "Also, I need to take a little time off," he said.
When asked if he already had a good idea about the story for the sequel and the way it will tie into The Avengers, he replied, "I have a good idea. Frankly, it's more important that the story works by itself than by how it fits into The Avengers."
"First and foremost, I'm concerned with the Marvel cosmic side of things and these characters," he added.
The director spent the last weekend working on the script for Guardians of the Galaxy 2, and took the time to write a heartfelt thank you to his cast and crew who helped him make this sci-fi hit possible, reports Firstshowing.net.
Here's what Gunn posted on his Facebook page on 3 August:
Thanks to all of you who saw (and are seeing) Guardians of the Galaxy this weekend, from the bottom of my heart. The Guardians are a group of oddballs, outcasts, and geeks. The movie is for anyone who ever felt cast aside, left out, or different. It's for all of us who don't belong. This movie belongs to you. And, today, I think we're doing okay.

I am of course happy with all the film has accomplished box-office-wise. But what touches me the most is that the film I told the folks at Marvel I wanted to make two years ago is the film that you're seeing in theaters today - it's that so many of you seem to be directly EXPERIENCING the film I INTENDED. The cast, the producers, the crew, and I felt like we were making something special while we were making it. But it is very rare that a director's INTENTIONS in creating a film, or a scene, or a character, or a line of dialogue are, seemingly, specifically what is experienced by an audience (not to mention critics!), and that seems to be what has happened here. You have allowed a talking raccoon - for a moment, a minute, or a day - to make you a little more human. And for that, I am profoundly grateful.

If I relied on myself to implement these intentions, the film would be a shambling mess. But instead, I had a wonderful cast, genius producers, an incredibly brave studio, sublimely talented visual effects artists, great editors, and the best damn crew of mostly-British bastards to actually implement these intentions for me. Where I had a good idea they would, through alchemy, transform it into a great one. Many of you involved are friends of mine on Facebook. Many of you will read this somewhere else. I love you all.

You may remember me posting here a couple weeks ago how sad I was to be finishing up the film, that I was having trouble letting go of Rocket, and that I was going to miss him. But seeing him (and Groot, and the rest of the team) embraced by the world like they have been, to be UNDERSTOOD, makes it a wonderful letting go. It's like giving a foster pet up for adoption to the most wonderful parents in the world.

And, of course, I'm not really saying goodbye as, while many of you have been enjoying the film, I've spent this weekend hard at work on the sequel. I couldn't help myself! The results are nice but it's really the creative process I love and that keeps me going. I'm on fire with this thing! The Guardians have so many hardships and heartaches and triumphs ahead of them, and I can't wait to share them with all of you.

Onto week two...

Love, James
Guardians of the Galaxy opened on 1 August, 2014 in the US collecting $94.3M over the weekend, becoming one of the highest openers of 2014.
The film stars Chris Pratt as brash adventurer Peter Quill, Zoe Saldana as the deadly and enigmatic Gamora, Dave Bautista as the revenge driven Drax and features the voices of Bradley Cooper and Vin Diesel for Rocket - a gun-toting raccoon and Groot - a tree-like humanoid, respectively.