Gun-smuggling gang caught out as tech-savvy police crack criminals' BlackBerrys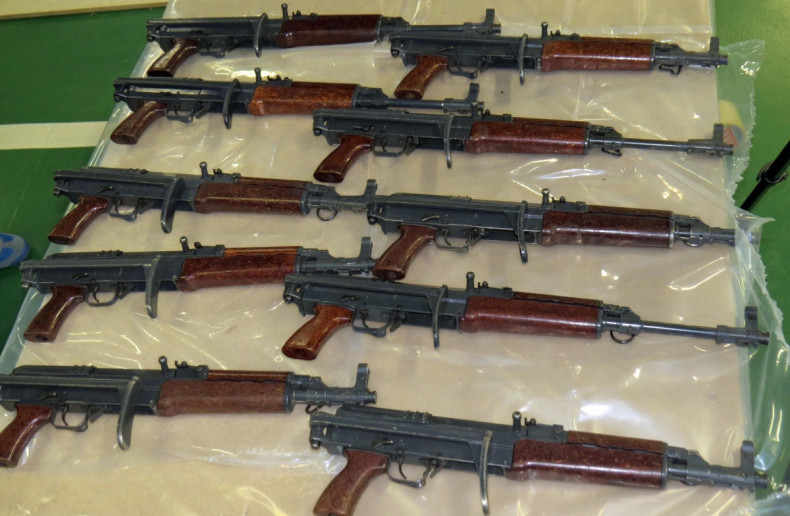 The National Crime Agency (NCA) enlisted the help of Canadian law enforcement to crack encrypted emails sent by a gun-running gang responsible for importing the largest amount of automatic weapons ever detected by mainland police in the UK.
Two leading members of the gang, Harry Shilling, 25, and Michael Defraine, 30, were convicted on 21 April for smuggling a haul of weapons that included 22 Czech VZ-58 assault rifles, nine Skorpion machine pistols, nearly 60 magazines and more than a thousand rounds of ammunition. During the planning of their criminal operation, the two men exchanged emails sent from so-called PGP BlackBerrys – handsets that can be bought with encryption features built in.
In the subsequent court case, prosecutors claimed the criminals became reckless in their communication because they believed their conversations were hidden from the police. This, however, was not the case. As reported by The Guardian, once the gang was apprehended the NCA was able to ship the smartphones to allied partners in the Royal Canadian Mounted Police (RCMP) which has the capability to decrypt this form of communication.
Tom Guest, specialist organised crime prosecutor at the Crown Prosecution Service (CPS), outlined what was recovered from the devices. "The prosecution deployed key evidence of email messages to demonstrate the criminality in this case," he explained. "The defendants said they were "...now officially gangsters", they were "proper heavy and armed to the teeth and said people should "duck and run for cover". Harry Shilling described his group as being an 'armed cartel' following the importation."
Both men were found guilty in court following a six-week trial at the Old Bailey. Three other members of the gang pleaded guilty to their part in the plot and all five face possible life imprisonment when they are sentenced on 13 May, the NCA said.
According to Rob Lewin, NCA head of specialist operations, it was the largest seizure ever made by the agency. "These are hugely powerful firearms, and have, as the prosecution stated in court, a 'truly devastating capability'," he said. "We cannot say for certain what the organised crime group would have done with the weapons had they not been stopped. But the evidence pointed to them not being afraid to use guns themselves to expand their influence."
PGP-enabled BlackBerrys are customised handsets aimed at privacy-conscious users. They come with the option of encrypting text messages and emails however, as previously disclosed, numerous law enforcement agencies, including the Canadian 'mounties' and the Netherlands Forensic Institute (NFI), now have the technology to circumvent these features. Indeed, when it comes to cracking BlackBerry encryption, Canadian authorities are reportedly highly specialised. In fact, one recent investigation by Vice News claimed that Canada's federal police has had the firm's global encryption key since 2010.