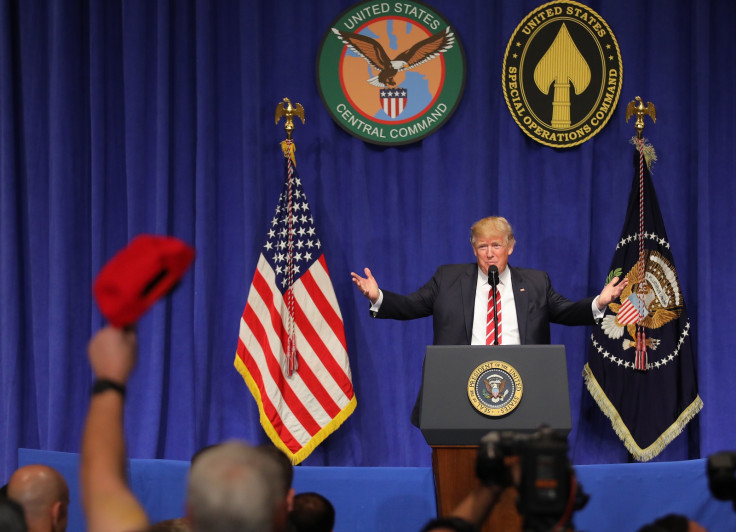 Hackers have reportedly taken down a prominent pro-Trump super PAC website. The hackers defaced the website of the 45 Committee, a group funded by donors Todd Ricketts and Sheldon Adelson, altering sections of the site to read "Make America S****y Again", according to reports.
The group was forced to take its website offline after the cyberattack, which also saw hackers re-title some of the videos already uploaded on the site. A 45 Committee spokesperson confirmed the hack, which saw hackers change the video section of the site and rename with the words "Black Lives Matter," CNN reported.
The 45 Committee recently pushed out a new ad promoting Trump's cabinet picks earlier in the week. However, the group was forced to briefly take down its website after the widespread defacement of the site. Hackers renamed videos, such as one pushing Tom Price for Health and Human Services secretary, which was re-labelled "Steve Bannon is a White Supremacist", referring to the new White House senior advisor who previously served as Beritbart's editor.
Another video supporting Sen. Jeff Sessions was dubbed "Sessions is Deemed Too Racist to be a Federal Judge," referencing Sessions' failed judicial nomination in 1986, during which it was reportedly revealed that Sessions claimed the Ku Klux Klan was "OK until I found out they smoked pot."
The 45 Committee's website was back online at the time of writing. However, the identity of the hackers behind the attack remains unknown. However, such attacks may no longer be uncommon in the future. Earlier in the month, Anonymous called for hackers to "make America great again" with global protests.