The rhetoric of the Anonymous hacking collective has undoubtedly escalated following the election of Donald Trump, a figure loathed by many of the underground activists. Now, with its latest campaigning message, it has pledged to "make humanity great again".
Since Trump's ascension to the White House, the US political system has appeared to be in a state of chaos. The reaction to his latest executive order, which has been branded a ban on Muslims, has been met with widespread condemnation and mass public protests.
Nevertheless, Anonymous, with its new hashtag "BDStheUS", wants citizens around the globe to rise up against the new president.
"We call on the international community [...] to resist the madness leaking out of the United States," it said in a statement posted to PasteBin.
BDS, which stands for boycott, divest and sanction, is not the catchiest slogan but Anonymous activists have started to use it frequently when posting on Twitter. In essence, the new campaign wants to fight chaos with even more chaos.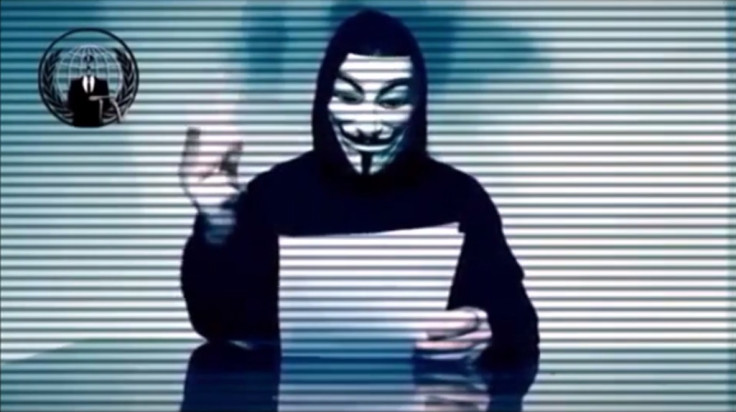 "We call on you, the citizens of the United States, to organise rolling work strikes nationwide," the call to arms states. "Remove your labour from the pockets of the tyrants, disrupt the markets they are so proud of, and take the reins of your governance back by building society and mass collaboration."
In a tone largely reminiscent of Bane from the Dark Knight Rises, it continues: "Forget making America great again, together we can make humanity great again.
"We call for the creation of global boycotts against US-made products, we call on you to contact your representatives and members of parliament and congress to apply sanctions on the Trump regime, and we call on you to take part in divestment of US shares.
"BDS the US until the maleficent Trump regime is brought to justice."
Previously, in a video posted to YouTube, the internet activist group demanded that Trump tender his resignation by the end of February or face a mass uprising.
"We will protest, resist and continue to practice civil disobedience until we can clearly state that this regime is at an end," the group declared. "You have exactly 35 days or we will take to the streets in a day of resistance."
Anonymous has a long history of sparring with Donald Trump. In a previous campaign, dubbed OpTrump, it aimed to combat the controversial proposals to ban citizens from seven Muslim-majority countries from travelling into the US and launched a series of cyberattacks against Trump-related websites.
"Dear Donald Trump, we have been watching you for a long time and what we see is deeply disturbing," it said in a statement at the time.
"Your inconsistent and hateful campaign has not only shocked the United States of America [but] you have shocked the entire planet with your appalling actions and ideas. You say what your audience wants to hear but in reality you don't stand for anything except for your personal greed."