Hackers have targeted the website of Ghana's electoral commission ahead of the release of results from a hotly-contested presidential election. The commission reported the incident on Twitter on Thursday (8 December), saying it deplored the "attempt to hack" the site, which was offline for a few hours early Thursday.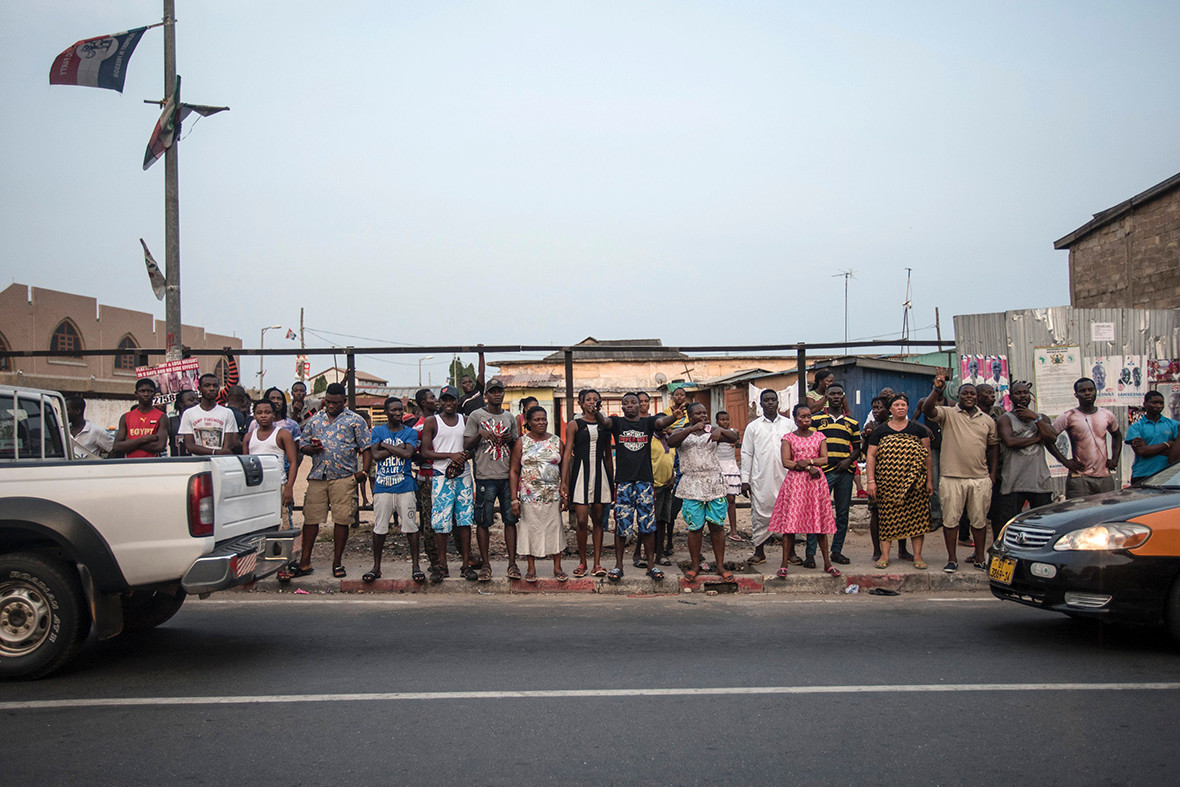 Tensions are now growing in Ghana following Wednesday's presidential election vote, as main opposition New Patriotic Party (NPP) urged incumbent President John Dramani Mahama on Thursday (8 December), to concede defeat, after the NPP's internal polling data determined the opposition was poised to win.
It looks to be a tight race for the presidency, with Mahama's National Democratic Congress party seeking a second term in charge of an economy that has slowed since he took power. A crowd at Western Video polling station in the largely Muslim Mamobi neighbourhood of Accra watched the count and people cheered when results appeared to indicate a Mahama victory. The polling station forms part of a constituency Mahama's NDC won in 2012.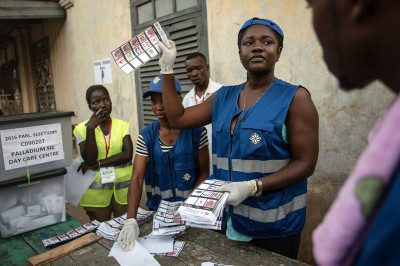 Ghana is considered a beacon of democracy in West Africa, and has had a history of peaceful elections, this one included. Reports indicated few voting problems, according to the Coalition of Domestic Election Observers. However, voting was re-scheduled for Thursday in Jaman North constituency in Brong Ahafo region because of security concerns and logistical problems.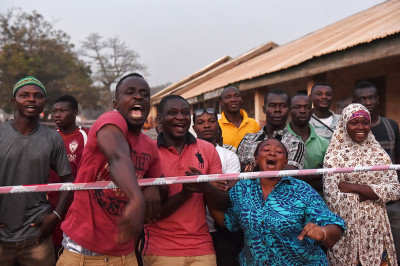 There are roughly 29,000 polling stations in Ghana, and although the election count began immediately after the polls closed at 5pm (17:00 GMT), the official results from the country's 275 constituencies across 10 regions are not expected until Thursday (8 December). A run-off between the two frontrunners will follow if no candidate wins an outright majority. Akufo-Addo, a former foreign minister, voted in his home town of Kibi in the Eastern region, surrounded by supporters. "It is my hope and my prayer for victory for myself and my party," he told Reuters, adding he was satisfied with voting so far.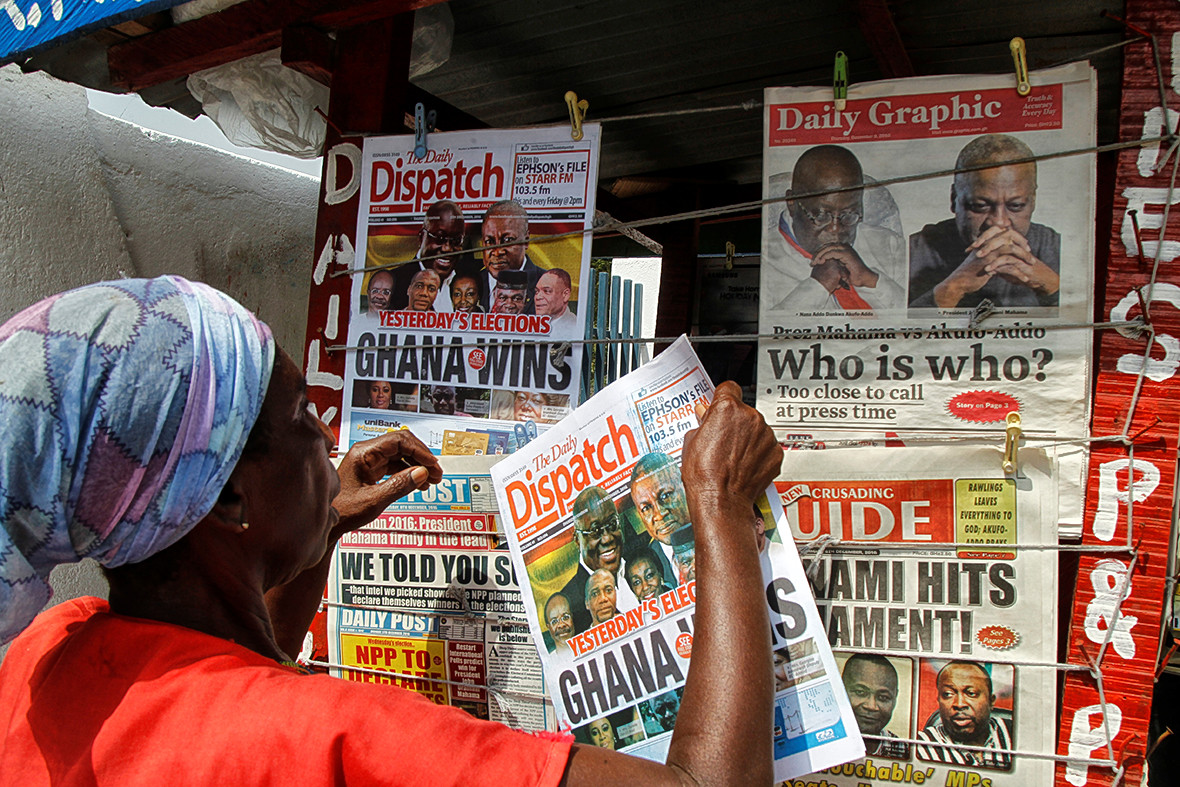 For years, Ghana was regarded as one of Africa's most dynamic economies, but in 2014, commodity prices fell and a fiscal crisis widened the budget deficit and elevated inflation. Opposition leader Nana Akufo-Addo, claimed the government had mismanaged national finances, including revenue from oil from an offshore field operated by British company Tullow that began to flow in 2010. Election officials have urged Ghanaians to patiently await the official vote tallies and to dismiss purported results from unofficial sources.