A strong undersea earthquake rocked Indonesia's Aceh province, killing at least 97 people and sparking a frantic search for survivors. Search and rescue teams are using earth movers to reach victims trapped in the rubble of collapsed and damaged buildings after the magnitude 6.5 quake. Dozens of residents remain missing, according to Khairul Nova, an official at the Aceh search and rescue agency.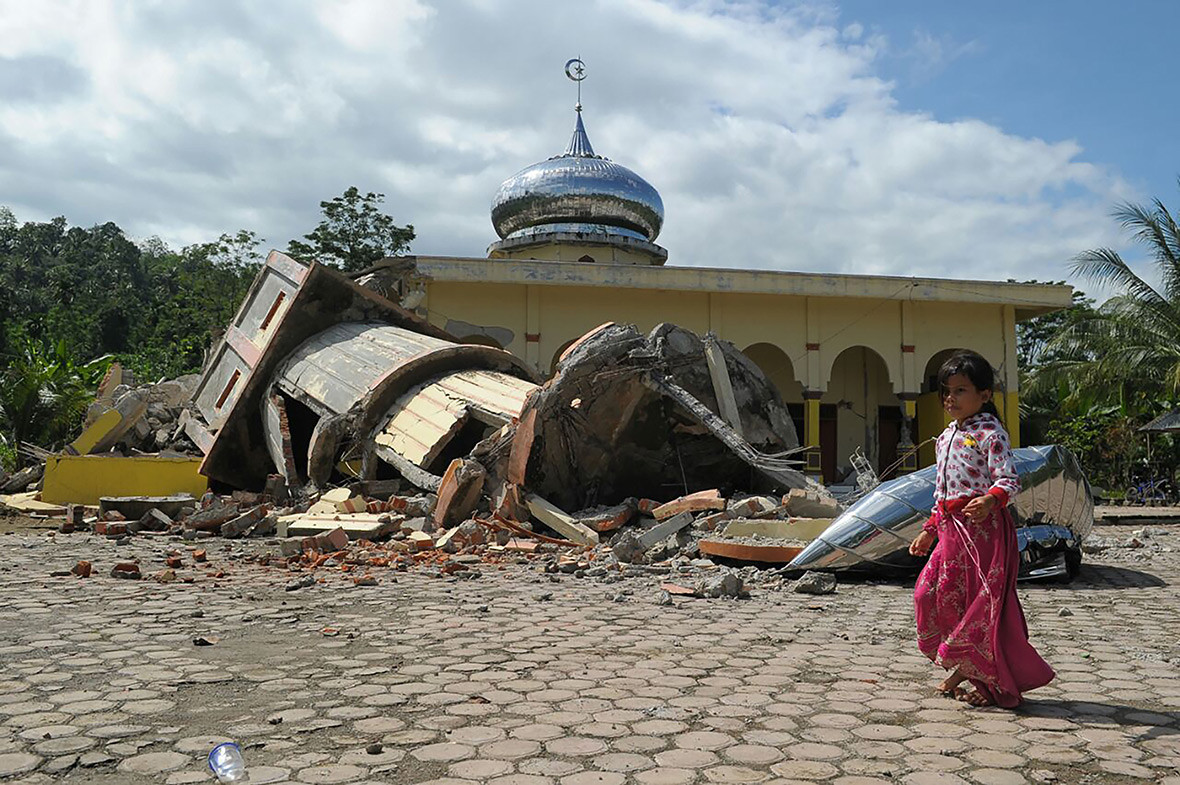 Volunteer teams brought injured residents to local hospitals, filling most to capacity. Many of those treated in hospital corridors and hastily erected disaster tents had suffered broken bones and scratches, a Reuters witness said. The director of the hospital in Pidie Jaya, the district that has taken the brunt of the quake damage, said the facility has been overwhelmed with the numbers of injured. Muhammad Reza Faisal said many people are being treated in tents pitched on the grounds of the hospital, which was damaged in the quake.
The US Geological Survey said the shallow 6.5-magnitude earthquake, which struck at 5:03am (2203 GMT Tuesday) was centred about 10 kilometres (6 miles) north of Reuleut, a town in northern Aceh, at a depth of 17 kilometres (11 miles). It did not generate a tsunami. At least five aftershocks were felt in the hours after the initial quake, the disaster management agency said.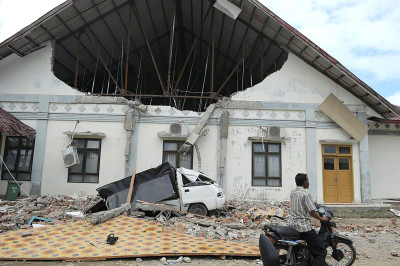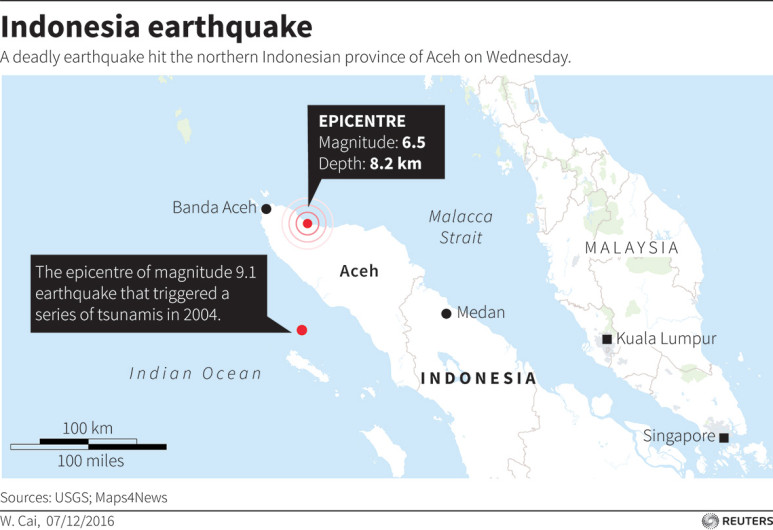 A state of emergency has been declared in Aceh, which sits on the northern tip of Indonesia's Sumatra island. The region was the epicentre of the massive earthquake and tsunami on 26 December 2004 that killed a total of 230,000 people in a dozen countries, about half of them in Aceh.
"It was very bad, the tremors felt even stronger than 2004 earthquake," Musman Aziz, a Meureudu resident, told AP. "I was so scared the tsunami was coming."
Indonesia is prone to earthquakes due to its location on the Pacific "Ring of Fire," an arc of volcanoes and fault lines in the Pacific Basin.