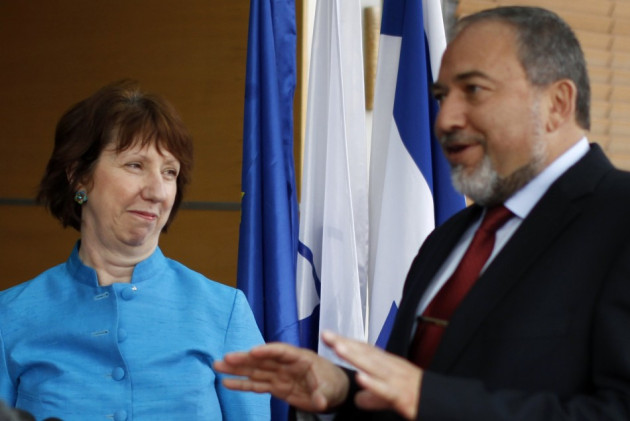 The Palestinian Authority's bid at the United Nations to upgrade its status will be backed by nearly half of all European Union nations, an EU spokesperson said.
Maja Kocijancic, spokesperson for EU Foreign Affairs, told the EUobserver website that 12 of the EU's 27 member states will vote in favour of Palestine's bid to obtain UN "Observer State status" on the basis of "the pre-1967 border".
Last year, eleven EU countries - Austria, Belgium, Cyprus, Finland, France, Greece, Ireland, Luxembourg, Malta, Slovenia and Spain - backed the decision by UN cultural agency (Unesco) to admit Palestine as a member.
Another 11 abstained, including Bulgaria, Denmark, Estonia, Hungary, Italy, Latvia, Poland, Portugal, Romania, Slovakia and the UK. Those who voted against were the Czech Republic, Germany, Lithuania, the Netherlands and Sweden.
Member states' votes, due on 19 November during a regular meeting, will probably follow the same pattern as with Unesco - with one important exception.
Dutch foreign minister Uri Rosenthal has been replaced by the centre-left Frans Timmermans, a harsh critic of the Dutch government's pro-Israeli line.
Last September, he presented a motion saying The Hague should back Palestinian bid to get observer "state" status in the UN.
Israel's foreign minister Avigdor Lieberman will meet Israeli ambassadors to European countries in order to plan a blocking campaign.
During a meeting with EU foreign affairs chief Catherine Ashton in Israel, Lieberman "threatened to withhold Palestine's tax revenues, to cut off their electricity and water supplies and to flood the occupied territories with new settlements if they go ahead with the UN vote", according to an unnamed source quoted by EUobserver.