The oft-rumoured Half-Life 3 could finally be on its way after Valve registers the name as a trademark in Europe.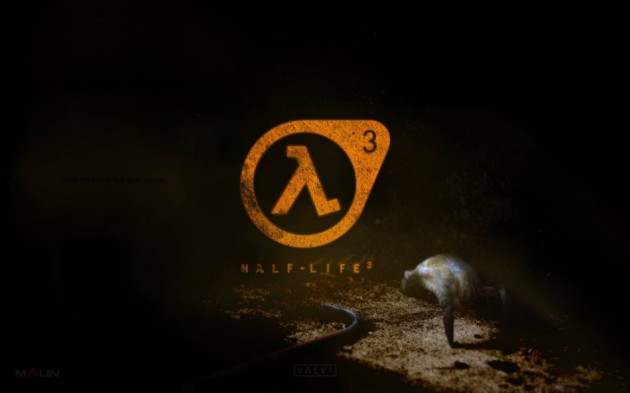 To this point, Half-Life 3 has been like the bogeyman, a tale parents tell there kids to keep them in line. "Yes dear, Half-Life 3 will be released soon, but only if you eat your vegetables."
However there seems to be finally some concrete evidence that the highly-anticipated game could be released. According to the European Registration Office website, the "Half-Life 3" trademark was registered by Valve Corporation on 29 September for:
"Computer game software; Electronic game software; Downloadable computer game software via a global computer network and wireless devices; Video game software; Provision of on-line entertainment; provision of computer and video games and computer and video game programmes from a computer database or via the Internet."
However, according to gaming website Polygon no similar Half-Life 3 trademark has been registered in Europe.
Adding more fuel to the fire a member of the NeoGAF forum has found Half-Life 3 and Half-Life 3 Core groups on Valve's bug tracker page. While the page has now been put offline, you can see a screengrab of the evidence here:

Sporadically
Rumours surrounding Half-Life 3 have appeared sporadically on the internet since 2007, when the latest game in the series - Half-Life 2: Episode Two - was released. Valve has released no official information about the game, and previous hints towards Half-Life 3 (such as a Valve employee being photographed by PC Gamer wearing a Half-Life 3 branded t-shirt) have proven to be hoaxes.
The title was also listed on the official Gamescom 2012 website as one of the games set to be unveiled at the German gaming expo, but this too was soon debunked as a hoax.
The original Half-Life launched in 1998, and had players control Gordon Freeman, a theoretical physicist who has to fight off an army of alien creatures after they are accidentally teleported to Earth. A sequel, Half-Life 2, was released in 2004 and earned 39 Game of the Year awards. The series has become extremely popular with first-person shooter fans.
Developer Valve has remained officially silent on the possibility of a third game in the series. Last week it made a series of announcements about its Steam eco-system where some had expected a Half-Life 3 announcement.