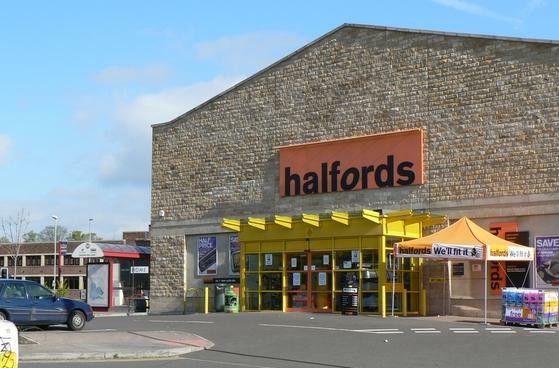 Shares in Halfords were down on the FTSE 250 in afternoon trading after the automotive product retailer reported a fall in sales in the 13 weeks ended 31 December 2010.
The group said that retail sales in the period fell 6.3 per cent, while like for like sales declined 6.6 per cent.
Despite the fall in its retail business, sales at Halfords Autocentres, which it acquired last year, were up 4.1 per cent in the period, and rose 1.6 per cent on a like for like basis.
Halfords said that its revenue in the quarter increased 3.5 per cent, again thanks to the Autocentres acquisition, however the group added that pre-tax profit in the period was "slightly less than anticipated" and that consequently full year profit is "expected to be at the lower end of the market range".
David Wild, Chief Executive Officer of Halfords, said, "The strong performance from our Car Maintenance category and the positive sales in our Autocentres demonstrates how customers recognise Halfords as the destination for their motoring needs. We are building on this momentum and with the launch of our 240 re-branded Halfords Autocentres this Spring we will be uniquely positioned to develop our business further in the car-servicing sector.
"The cycle market was weaker this quarter particularly around Christmas gifting and Cycle-to-Work. Looking forward, we are confident that the fundamentals of the bike market remain sound. We are well positioned through the exceptional value that we offer customers, our award winning ranges and the professional repairs, servicing and expert advice of experienced in-store colleagues.
"This year has been one of significant development for Halfords and our colleagues have worked hard on strategic initiatives across the business. These changes deliver savings, a more flexible cost base and are designed to provide a better service for our customers.
"The wider economic outlook is clearly challenging for consumers but Halfords is a strong brand with a leading customer offer. We continue to focus on opportunities in the UK and ROI that will deliver long term, sustainable earnings growth."
By 15:05 shares in Halfords were down 2.76 per cent on the FTSE 250 to 408.40 pence per share.