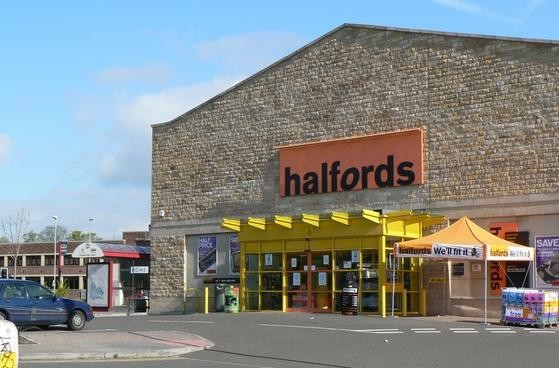 Shares in Halfords were down on the FTSE 250 in morning trading after the retailer reported a rise in pre-tax profit in the half year ended 1 October.
Revenue in the period rose from £425.1 million in the same period last year to £456.3 million, however like for like sales dropped 4.9 per cent.
Operating profit was reported as rising from £62 million to £69.1 million, while pre-tax profit increased from £60.9 million to £68.7 million. Pre-tax profit for the period was originally estimated to come in at £67 million to £69 million.
The group said it would be raising its interim dividend from 6.0 pence per share to 8.0 pence per share, while net debt was reported as rising slightly from £106 million to £109.8 million.
David Wild, Chief Executive of Halfords, said, "This has been a period of considerable progress for the Group. In addition to increasing profits, we have successfully completed a number of significant change initiatives. These include the reconfiguration of the Group's warehouse and distribution network, the remodelling of staffing structures and the closure of our Central European operations. In total these reduce costs, enhance customer service and provide a strong platform for our next phase of growth that will be clearly focussed in the UK. We are also pleased to have concluded the refinancing of the Group's debt arrangements on favourable terms.
"Our Autocentres business has made good progress, gaining market share. Our development plan is on track with 15 new centres to be opened and the entire network to be re-branded Halfords Autocentres by the end of the financial year. In Spring 2011 we will launch a national advertising campaign to drive sales and firmly position Halfords as the UK's leading independent operator in garage servicing and auto repair. We remain enthusiastic about our investment in this adjacent sector and the opportunity it provides for further profitable growth.
"During this period we have demonstrated that Halfords is a resilient and cash generative business that can adapt to our customers' changing needs and deliver growth initiatives for the future. Consumer spending is clearly under pressure and we believe this environment will continue into 2011. We hold market-leading positions however and remain confident that our strategy will deliver long-term sustainable earnings growth.
"In the six weeks since the end of the half-year, trading conditions for Retail have remained challenging with like-for-like sales at -5.0%. Autocentres' performance has been encouraging resulting in like-for-like sales growth of +1.2%. We would expect profits for the full financial year to be within the range of market expectations."
By 09:25 shares in Halfords were down 2.79 per cent on the FTSE 250 to 400.00 pence per share.