UK House Prices Rise at Fastest Rate Since June 2010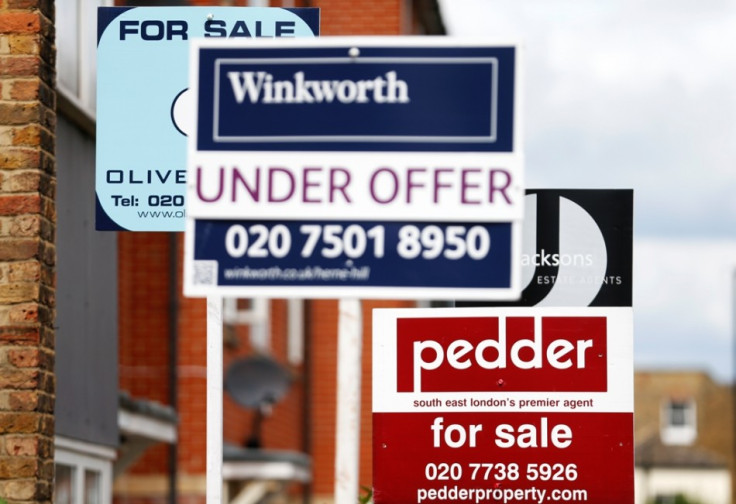 UK house prices for the three months ending in August rose at the fastest pace since June 2010 due to higher housing demand on government schemes to increase mortgage lending.
Mortgage lender Halifax said house prices in the three months to August rose 5.4% compared to the same period last year. Economists expected a 5.6% increase in prices for the period.
Compared to the previous three months ending in May, home prices were 2.1% higher in the quarter to August.
Prices rose 0.4% month-on-month in August, compared to 0.9% in July. Economists expected home prices to be up 0.7% in the month.
"Housing market activity is also on an upward trend with the number of mortgage approvals for house purchases - a leading indicator of completed house sales - 10% higher in the three months to July compared with the previous quarter after allowing for seasonal influences," said Martin Ellis, housing economist at Halifax.
"Economic improvement and low interest rates, supported by official schemes such as Funding for Lending and Help to Buy, appear to have boosted housing demand in recent months."
Increased Mortgage Lending
Figures from the Bank of England show the number of mortgage approvals crossed 60,000 in the month of July for the first time since early 2008. Between June and July, there were 60,600 mortgage approvals, up 4%. In the three months to July, approvals rose 10% from the preceding three months.
Both the Help to Buy and Funding for Lending schemes have made it easier for Britons to get mortgages.
In 2012, the Bank of England launched the Funding for Lending (FLS), which helps banks to provide loans at lower interest rates to businesses and individuals. The government also launched the Help to Buy Scheme, a support package for first-time buyers, which includes an interest-free equity loan of up to 20% of the property value.
In addition, housing demand in the country is boosted by low levels of mortgage payments, according to Halifax. Typical mortgage payments for a borrower accounted for 27% of disposable earnings in the second quarter, the lowest proportion since the second quarter of 1999.
Demand above Supply
Nevertheless, Halifax said that demand has increased quicker than supply, which according to many analysts will pressurise home prices upwards, leading to a bubble.
Other property price tracking agencies also raised concerns about the same issue.
The lender asked for further improvements in housing supply to tackle the issue.
"Relatively modest economic growth and below inflation rises in earnings are likely to act as a brake on the market. Overall, house prices are expected to rise gradually over the remainder of the year," Ellis added.
Earlier, Nationwide building society and property tracking website Hometrack reported price increases for the month of August. Meanwhile, property website Rightmove said prices fell 1.8% in August month-on-month amid the traditional summer slowdown, recording the first monthly decline in 2013.
© Copyright IBTimes 2023. All rights reserved.