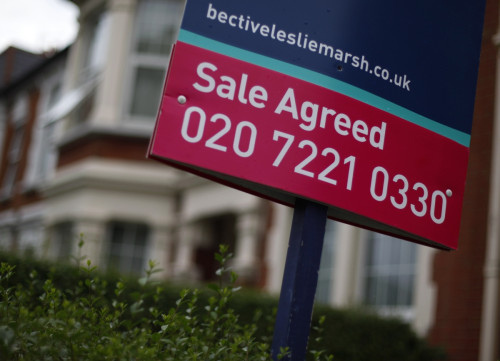 UK house prices lifted higher in the final three months of 2013 amid the mortgage-easing scheme Help to Buy and an apparent recovery in the domestic economy.
Halifax said the average UK house price was 1.9% higher in the three months to December than the previous quarter. Across the year they were 7.5% higher in December 2013, though there was a slight 0.6% fall on the month owing to the Christmas period slowdown.
Growth of the UK economy accelerated across 2013. A number of leading forecasters have raised their growth estimates for the UK off the back of this better-than-expected performance and signals that the country is finally entering its recovery phase from the post-financial crisis slump.
"Mounting signs that the economic recovery is becoming firmly established, together with a predicted decline in unemployment, should further boost consumer confidence over the coming months," said Martin Ellis, housing economist at Halifax.
"This will increase the likelihood that more people will consider buying a property in 2014, therefore supporting housing demand.
"Nonetheless, continuing pressures on household finances, as earnings again fail to keep pace with consumer price inflation, are expected to constrain demand."
Ellis also said rising house prices may lead to more people putting their homes on the market and so increasing supply.
"These factors should help to curb the upward pressure on prices," he added.
Government data shows there were 117,000 housing starts in the UK during 2013, against estimates of around 290,000 needed to match current levels of demand.
Help to Buy has driven up mortgage demand by making home loans cheaper and easier to get hold of.