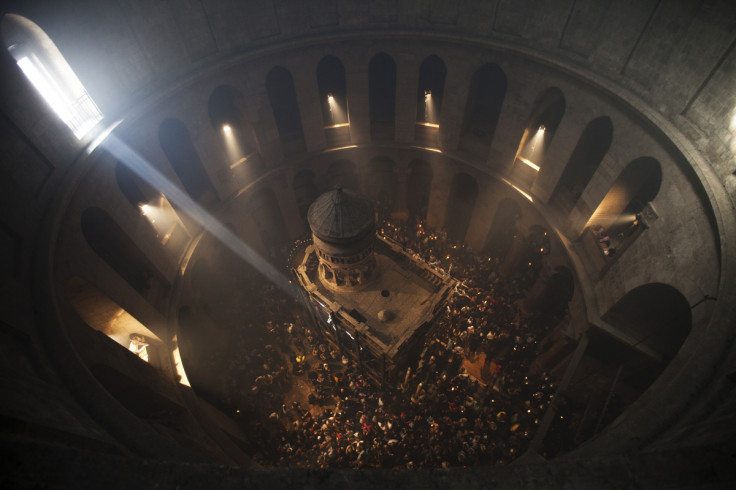 An article circulating online claiming that Hamas militants destroyed the Church of the Holy Sepulchre in Jerusalem's Old city is hoax.
The bogus report was published on NationalReport.net, a satirical website well known for publishing fake stories with sensational headlines.
The fake story read: "After a bloody week of clashes that has left several hundred Palestinians dead, Hamas has exacted revenge by leveling the revered Church of The Holy Sepulchre in Jerusalem. Several hundred Hamas extremists have funneled into the city via a network of underground "terror tunnels".
"Israel soldiers only recently discovered these tunnels and have worked diligently to disable as many as they could. It has been discovered that a number of these tunnels lead directly to Holy sites all over Jerusalem. It is clear that the goal of Hamas is to destroy as many of these monuments as possible."
The fake story went on: "Overnight hundreds of heavily armed Hamas soldiers stormed the church, looting everything in sight before installing explosives and completely demolishing the structure."
However, there is no truth in the story, and the website has previously published fake reports titled 'Obama Proclaims August International Muslim Awareness Month' and 'Micheal Bay On Transformers 5: "Optimus Dies, Rodimus Rules"'
Many Twitter users were tricked by the fake news report and expressed their disbelief.