Hamas Summer Camps: Palestinian Children Receive Military-Style Training in Gaza
Hamas stages dozens of military-style summer camps for young Palestinians in the Gaza Strip. Children attending the camps take part in a range of activities including obstacle courses and sports events – as well as simulated kidnappings and dismantling real guns while blindfolded.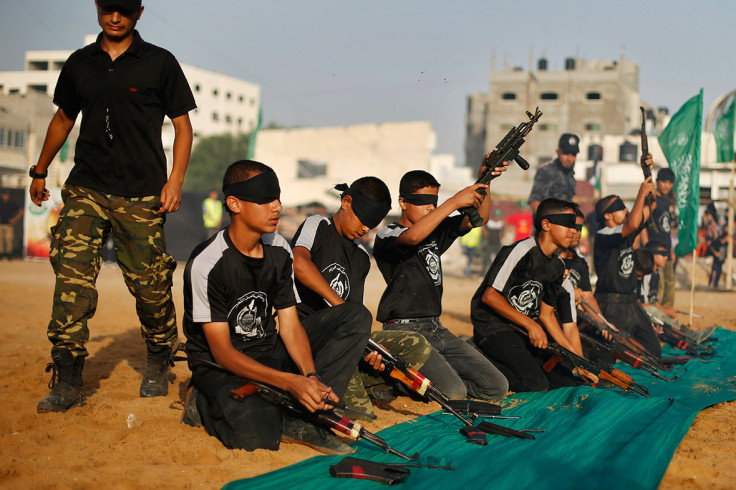 About 100,000 young Palestinians attend summer camps every year, and there is a range of options available. The military wings of various organisations compete for the hearts and minds of young Gazans; parents can choose to send their kids to camps run by Hamas or the Islamic Jihad, to name just two.
Hamas believes children must be prepared for Israeli aggression. Hamza Ahmad, a summer camp official, told Al-Monitor: "There are ongoing incursions into the Gaza Strip from the Israeli occupation and all classes of the Palestinian people must learn the basics of dealing with firearms for self-defence. This young generation bears major responsibilities in the future and is supposed to be mentally and physically prepared for any military confrontation."
Israel has blamed Hamas for the apparent abduction of three Jewish teens, without providing proof. Israel has arrested more than 200 Palestinians since the teens disappeared. Most of those arrested are Hamas activists.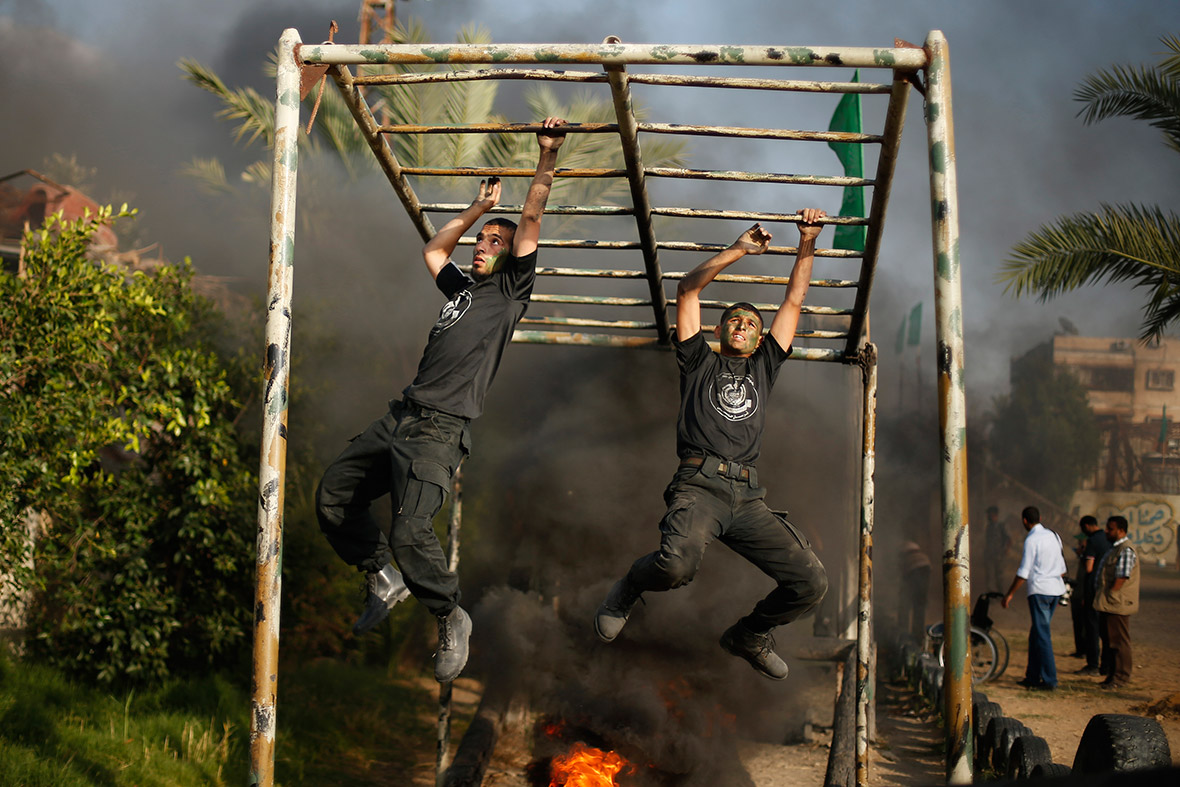 © Copyright IBTimes 2023. All rights reserved.