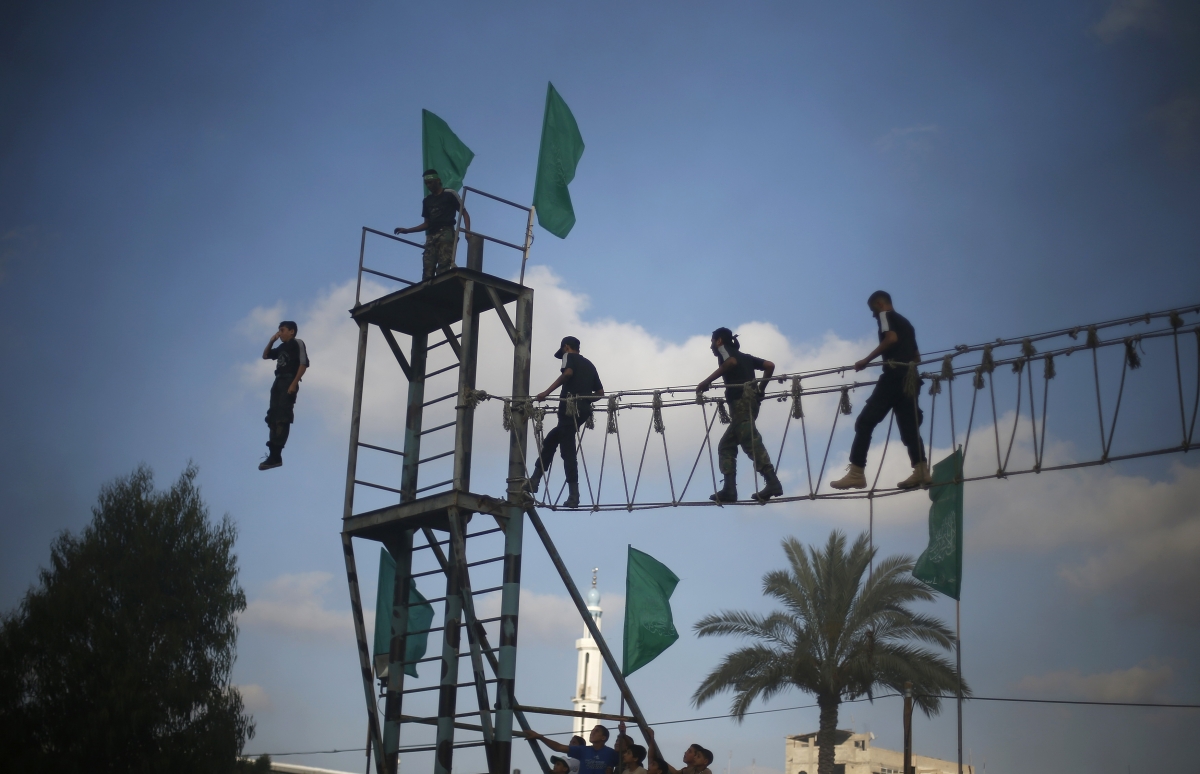 Israel is concerned that terrorist organisation Hamas is going to use the unity deal with Fatah to gain increasing influence in the occupied West Bank, a senior Israeli official has told IBTimes UK.
"Are we going to see Hamas use the agreement to enhance its presence in the West Bank? That's our concern" the official said.
"Hamas hasn't changed, so why have they done it [the deal]? Our concern is that Hamas will use this agreement to enhance its position in the West Bank."
The official also expressed Israeli disappointment at the European Union's reaction to the Hamas-Fatah deal.
"We were frankly disappointed with the way Europe reacted to Hamas' involvement in the Unity government. There are no Hamas ministers, but that's a façade," he said.
The rival Palestinian factions ended seven years of disagreement by swearing in the unity government last month. They plan to hold parliamentary elections within six months.
In retaliation, Israel's housing minister Uri Ariel said his ministry will move ahead with plans to build approximately 1,500 new settlement homes in the West Bank and east Jerusalem.
However, the official said that the latest settlements "weren't necessarily a response to the Unity deal, there was going to be a release of prisoners and that was part of the same announcement.
"All the constructions authorised were in areas which everyone understands will be part of Israel in the final peace agreement."
Despite the worries about Hamas' potential to gain strength throughout the West Bank, the official claimed that the terror group was unlikely to win a re-election in the Gaza Strip.
"Is this deal between Fatah and Hamas going to stick? Many people think it's going to fall apart because of its inherent contradictions, and if that happens we go back to where we are.
"Will Hamas win democratic elections in Gaza? Probably not."
Hamas and Fatah have been divided since factional fighting exploded after Hamas' victory in Gaza's Palestinian legislative council elections in 2006.