Hamburg and Seoul to Join Berlin and Brussels By Banning Uber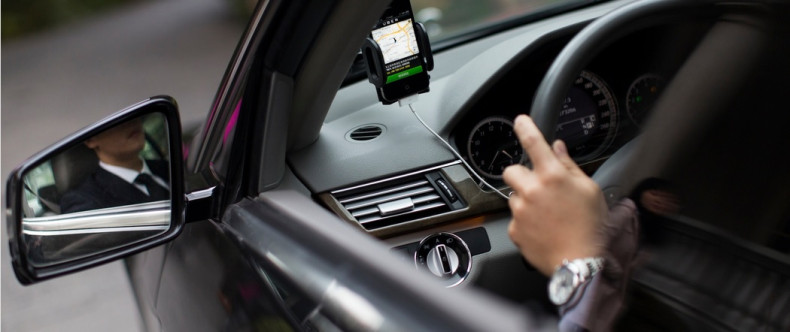 The German city of Hamburg has become the latest city to order ride-sharing service Uber to stop operating within its jurisdiction, adding to growing opposition from local regulators around the world against the US-based app.
Uber has already been outlawed in Brussels and Berlin and is facing a ban in Seoul, the capital of South Korea. The action follows global protests by taxi drivers last month against a lack of regulation for Uber drivers.
An injunction was sent to Uber from Hamburg's transport office on 21 July, according to German publication Manager Magazin. It stated that drivers needed a license in order to transport paying passengers, and that if unlicensed drivers continued to operate through the platform they would face a fine of 1,000€ (£790).
"We're in constant open dialogue with all policy-makers and will appeal any initial decision made that seeks to restrict Uber's ability to provide its technology platform and app to Hamburg's citizens," Uber said in response to the development.
"We call on the Hamburg authorities to update their policies, creating smarter policies fit for the smartphone era. In the meantime, Uber will continue to support our partner-drivers and serve our riders in Hamburg."
Uber claims that Hamburg's decision is not binding and that its services will continue to be offered while an appeal is made.
'An American Monster'
Uber currently operates in over 150 cities across 42 countries, including London and Manchester in the UK.
Taxi drivers in London have complained that the app's ability to calculate fares is illegal, as it is against the law for private vehicles to have taximeters.
"Transport for London (TfL) not enforcing the Private Hire Vehicles Act is dangerous for Londoners," said Steve McNamara, general secretary of the Licensed Taxi Drivers Association, ahead of last month's protests.
"(Uber) is an American monster that has no qualms about breaching any and all laws in the pursuit of profit."
TfL has applied to the High Court for a legal ruling on the situation but that decision is not expected before the end of the year.