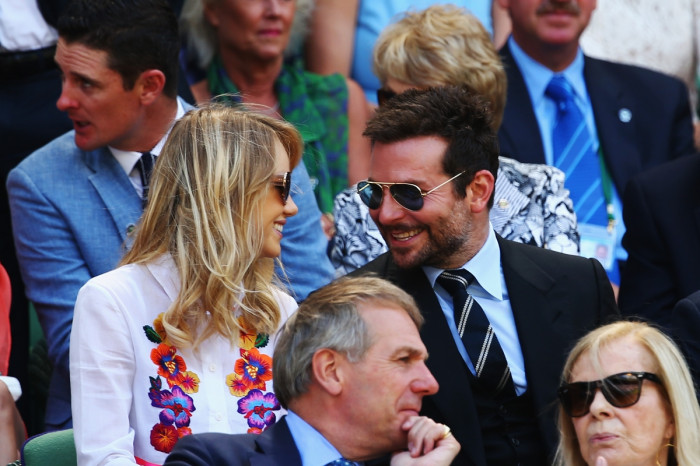 Bradley Cooper is getting hitched next year!
The Hangover hunk is keen to tie the knot with 22-year-old model Suki Waterhouse on their joint birthday, 5 January, next year. The couple started dating in March last year.
A source told the Daily Star newspaper: "Bradley wanted to wait until his 40th before getting hitched as he's been married before. It's very important for him now that they seal their love."
The loved-up couples have already begun planning their big day and are keen for it to be an intimate affair in front of their close friends and family.
The source explained: "Bradley and Suki spend a lot of time daydreaming and planning their nuptials. They know they want to get hitched in the States, most likely LA, because they want it to be hot. But it's likely to be a very small, private affair."
The pair sparked rumours after they got engaged earlier this month. The couple were spotted wearing matching rings as they left The Chiltern Firehouse in London.
The Silver Linings Playbook star was previously married to actress Jennifer Esposito in 2006, but just four months later, they announced that they were divorcing.
He then went on to date Renée Zellweger from 2009 to 2011, before striking up a relationship with Zoe Saldana from December 2011 to January 2013.
Suki, on the other hand, was previously involved with The Kooks' frontman Luke Pritchard and Miles Kane.