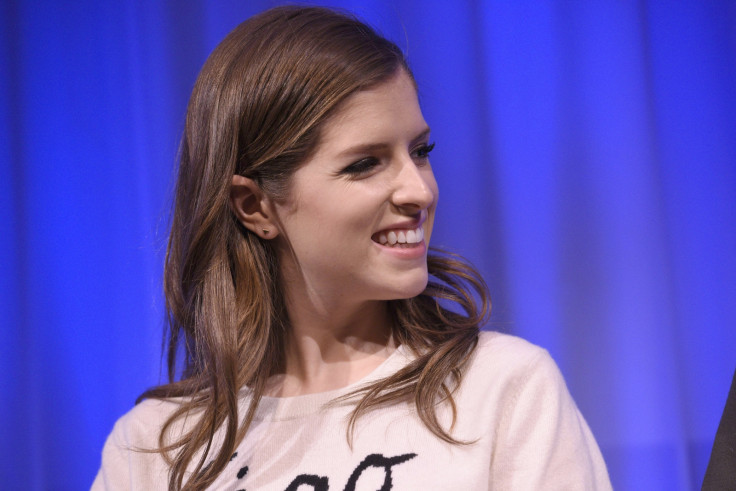 Pitch Perfect star Anna Kendrick celebrates the milestone of turning 30 today (9 August). But let's face it, we all know that a much more significant achievement in her life came much earlier when she single-handedly became the undisputed Queen of Twitter.
Constantly making us laugh with her running commentary on everyday life, from her candid confession about what she really gets up to in the cinema when she's watching a Ryan Gosling movie to proclaiming that, deep down, she knows she'd be a Hufflepuff, we love it every time the Oscar-nominated actress sends out a tweet. So, to commemorate the special day, IBTimesUK has compiled all of her best comments on her social media account, words any 30-year-old would be proud of writing.
Sarcastic Kendrick is probably the best kind of Kendrick. Like when she joked "If Natalie Portman asked me to kill someone I'd probably do it," and when she compared herself to Kanye West when it came to humility.
But her fangirl side is pretty great as well. It's always fun to know that an actress you admire shares your geek-fuelled love for Harry Potter, Star Wars and Game Of Thrones too...
We know now from her Twitter that you should never get on the wrong side of 'foodie Kendrick' and while she might still be funny ("I had a dream that adult Happy Meals were a thing... and then I woke up... starving. Well played, dream advertising company.", she doesn't mess about...
Observational Kendrick is undeniably hilarious. Like the time she made all of her followers question their intelligence (and sense of humour) by tweeting: "My favourite thing about Twitter is reading the reactions of the 60% of people who can't tell I'm kidding."
But personal Kendrick tweets have got to take the crown, as she not only reveals a little bit more about herself each time she makes a post, but you can always count on her to do so with a confession, hidden inside a witty remark. Anyone remember the time she tweeted Dwayne 'The Rock' Johnson saying that she'd love to work with himself and aims to call herself "The Pebble" if they ever do so?