Superstar Beyoncé is celebrating her 33rd birthday. Within the space of 12 months, the Drunk in Love singer has performed two sold-out tours and released a surprise album.
On the negative side, she has been hit with divorce rumours and her family drama has also made headlines across the globe.
To mark Beyoncé's big day, IBTimes UK looks back at her ups and downs over the past year.
The Mrs Carter Show World Tour
Beyoncé started the year on a high with The Mrs Carter Show World Tour, which began in Belgrade, Serbia on 15 April, 2013, and ended in Lisbon, Portugal on 27 March, 2014. It was her fifth concert tour and saw her perform 132 shows.
Making an impressive $229.7m (£139.4m), it was the highest-grossing female and solo tour of 2013.
New Album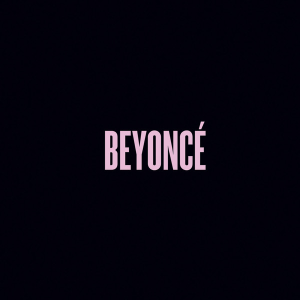 In December 2013, Beyoncé shocked fans by releasing her self-titled, fifth studio album, without warning or promotion.
The album received rave reviews and debuted at the top of the US Billboard 200 chart.
As a result, she scored her fifth-consecutive number-one album in the US, making history as the first woman to do so.
Not only did industry experts claim she had 'changed how albums are released forever', the record became the fastest selling album in the history of the iTunes store.
On the Run Tour
In April 2014, Beyoncé and her husband, rapper Jay Z, announced their collaborative On the Run Tour.
The string of concerts kicked off in Miami on 25 June and is set to wrap up in Paris on 13 September.
Tickets for the concerts sold out within minutes and Forbes has predicted it will be the second most successful tour of all time after U2's 2009-11 tour, 360.
Lift Attack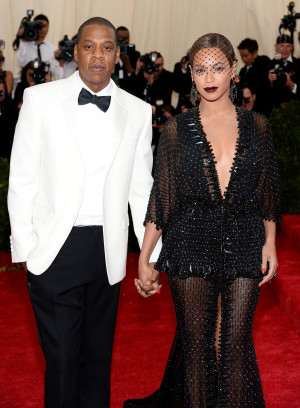 Fans were left stunned in May when footage surfaced online showing Beyonce's sister attacking Jay Z in a lift after the 2014 Met Gala.
In the CCTV taken from the Standard Hotel In New York, Solange could be seen kicking and punching her brother-in-law while Beyoncé stood by and did nothing.
The rumour mill went into overdrive after it was revealed the sisters left the party in the same car while Jay Z was directed to a separate one by his security.
In the wake of the ordeal, reports claimed Solange had attacked the 99 Problems rapper because he had cheated on her sister.
Although no explantion was ever offered, the trio later released a statement about the fight, saying that both parties were equally at fault and that they had worked through it as a family and moved on.
Most Powerful Celebrity
Earlier this year, Beyoncé was named as the number one most powerful celebrity by Forbes, with Jay Z coming in at number six.
Awards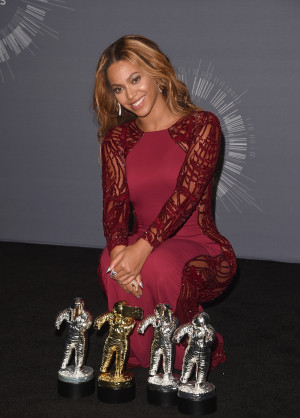 At the BET Awards 2014 (Black Entertainment Television Awards), Beyoncé led the night with six nominations, closely followed by her husband who had five.
She won in three categories, Best Female R&B/Pop Artist, Best Collaboration (with Jay-Z for Drunk in Love) and the FANdemonium Award, which was voted for by fans.
At the 2014 MTV Video Music Awards (VMAs) on 24 August, the star won awards for best video with a social message and best cinematography for Pretty Hurts, as well as best collaboration for Drunk in Love.
She also took home the biggest honour of the night, the prestigious Michael Jackson Video Vanguard Award.
The award is given to those who have had a significant effect on the MTV culture.
Family Life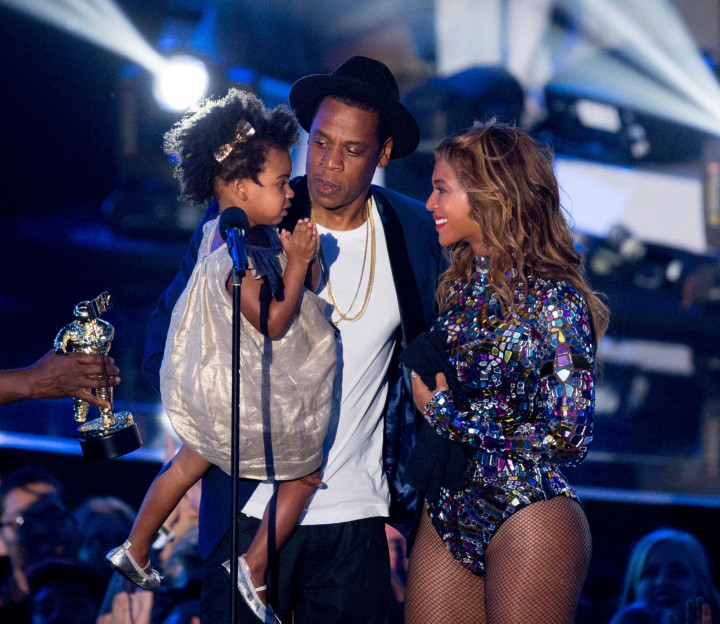 In the wake of the lift showdown, Beyoncé's previously perfect marriage has been blighted with divorce speculation and Jay Z has been reportedly linked romantically to multiple women.
According to Beyoncé's father, Mathew Knowles, it was a PR stunt to create a buzz ahead of the tour and increase sales.
"I know, because we've done this. From experience, there's a tour going on," he told 104.1 KRBE radio hosts Roula & Ryan.
"So you sometimes have to ignite that tour. It's called a Jedi mind trick. The Jedi mind trick fools you a lot."